First store features high-end collections aimed at children up to 12 years old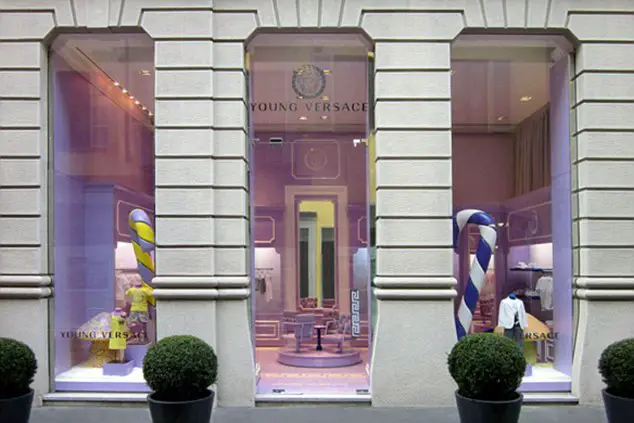 Following the success of its collaboration with H&M, Italian fashion house Versace, opened its first children's boutique in Milan. 
The plush, lilac interior is adorned with giant candy canes, a giant merry-go-round, ornate toadstools and even boasts a four-seater roundabout for when the pampered little ones get tired of trying on the designer collection. Of course the boutiques carpet and walls feature Versace's iconic Medusa head logo.
The new boutique launched by the Italian company is dedicated to the brand's children's line called Young Versace that was debuted at Pitti Immagine Bimbo, a fashion show in Florence last June.
"This is a high-end, glamorous and colourful collection in line with the brand's essence, with a touch of rock 'n' roll. Donatella Versace strongly supports and is behind the project," Versace's Chief Executive Officer, Gian Giamcomo Ferraris, told reporters.
The Young Versace collection is aimed at children who want to stand out from the crowd, according to Donatella Versace, Chief Designer of the Versace Group.
The Young Versace collection, which is aimed at boys and girls from 0 to 12 years old. The line is also available in leading specialty boutiques and department stores worldwide.
The new Milan store is located at Via Borgospesso 15/A, adjacent to the Versace Home boutique and Versace headquarters.