The success of an opinionated women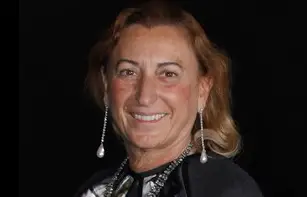 Miuccia Prada is known to voice her opinion…at times it may seem like a harsh opinion…but one can not say she doesn't stand up for her beliefs, reflecting it in everything she does and with success.
She understands the fashion business and the importance of not cutting corners on your product. In a recent interview, the iconic designer said clothing that's made with the best interests of the garment workers at heart is always going to cost a little extra, but is a must.
"People [who] are intellectual leftists, they say I am expensive and horrible: 'How can you sell clothes at that price?' Simply, it's the cost," Prada said in a wide-ranging Q&A with WWD. "If you pay people to do everything with the right system, things are expensive. And the same people that criticize the [dangerous production environments], when it comes to cost, they like the inexpensive pieces because they think it's more democratic. This is an example of hypocrisy."
And while she's happy her company has been doing so well since it went public two years ago, Prada is firmly averse to e-commerce.
"Yes, we don't like it. I don't care. My husband [Prada CEO Patrizio Bertelli] hates it, and we think for luxury it's not right," she said. "It's good in countries that don't have the shop nearby. [Otherwise] the choosing and sending home is too complicated. Personally, I'm not interested."
Prada has in fact begun some e-commerce on their website of select collections. We're fairly confident whoever had the job of "convincing" Miuccia Prada had no easy task. So while she stays firm in her beliefs against it, the brand also does not want to get left behind.
Miuccia Prada's way of thinking surely has it's pros and cons. There are still many luxury brands that believe to maintain their exclusivity, they must stay away from e-commerce, that it cheapens the brands name by selling online and losing that face-to-face customer interaction.
Times are changing though, and luxury brands are realizing to stay afloat one must put their feet in the online fountain of revenue. Consumers are busier today more than ever, and the affluent shopper is taking advantage of the e-commerce convenience. Those consumers see these luxury brands as catering further to the shoppers needs of today.
As far as the Prada brand is concerned…it is good to know they stand strong in the importance and value of the individual garment worker…no matter what country they might be in – as Prada too has strayed like many brands from true Made in Italy status in some of their collections.