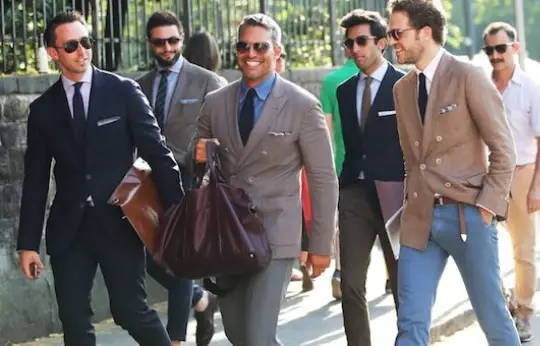 The 86th edition of Pitti Uomo which coincided with the Special Programme of Firenze Hometown of Fashion, celebrating the 60th anniversary of the birth of the Centro di Firenze per la Moda Italiana, closed on June 20th with very positive feedback on the quality of attendance and on men's fashion for the next season.
For those not familiar with it, Pitti Uomo is a fashion tradeshow in Florence, Italy that's been around since 1972. It's a four-day market-facing event in which retailers, buyers, and editors come together to view upcoming collections.
The Pitti show was busy with both Italian and foreign visitors and the atmosphere positive and euphoric. Insiders recognize the high level of information at the show and its rich offer in terms of different products and segments.
The final predictions on the attendance recorded a 5% increase in the total number of buyers, which exceeded 19,000. This is the best result of the latest summer editions, due to the constant progress of foreign buyers (+2% in the numbers of stores at this edition, an increasing number of countries from 5 continents), but also, in a comforting resumption of the Italian market, which recorded an even 8% of attendance.
The highest number of foreign visitors  came from Japan, Germany, France, UK, US, Russia, Hong Kong, South Korea, Spain, The Netherlands and Turkey as well as emerging markets from South East Asia and Middle East, central Asian republics, Europe, India, South Africa, Brazil, Australia, Canada and Mexico.