Super-Luxury Italian SUV to make its world debut at the Geneva Auto Show March 1, 2016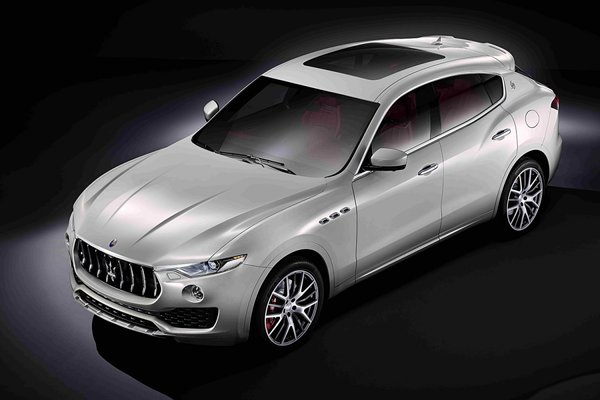 Ahead of making its world debut at the Geneva Auto Show on March 1, Maserati has released the official images of its first-ever SUV, the Levante.
Maserati is not saying a lot about the Levante until its formal reveal at the show. It says the design is meant to be distinctly Italian, with a streamlined shape that includes tapered headlights and rear window. Maserati promises that it will have precise handling despite its size.
The Levante exploits many of Maserati's styling cues, perfectly blending in with the rest of the brand's stars, like the Ghibli and Quattroporte.
When Levante comes in the spring, it will face off against a growing list of super-premium SUVs. Rolls-Royce and Bentley are among the highest-end brands that are hitting the market with their own SUVs that will come at stratospheric prices. At least in Europe, Maserati's SUV will come with either a diesel or gas engine with an eight-speed automatic transmission.
Maserati now joins luxury brands like Lamborghini, Bentley, Rolls-Royce and Porsche, that have added super-premium SUVs to their portfolios in an effort to remain relevant and capitalize on new revenue streams.
Production has already begun at a plant near Turin, Italy.