Ferrari signs preliminary deal for China theme park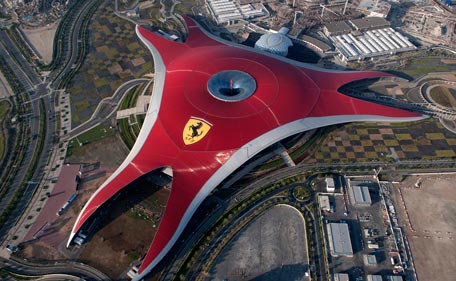 Ferrari has announced it had signed a memorandum of understanding with two Chinese companies to build a theme park in China. Ferrari has such a park in the Middle East and is building one in Europe too.
The non-binding deal with Beijing Automotive and Biac Eternaland Property if implemented, will see the two Chinese companies licensed to establish the park in a still-to-be-decided Chinese city.
The Italian super luxury-car maker opened its first branded theme park, covering 86,000 square metres, in Abu Dhabi in 2010. It was named the Middle East's leading tourist attraction in the World Travel Awards in 2015.  They are also in the process of constructing another one in Spain soon to open.
The parks are one of the ways in which the company is hoping to leverage its luxury brand to generate additional revenues.
The company's sales in China, which represent about five percent of its total worldwide, fell 22 percent in 2015.