A highly exclusive, artistic and functional design for your kitchen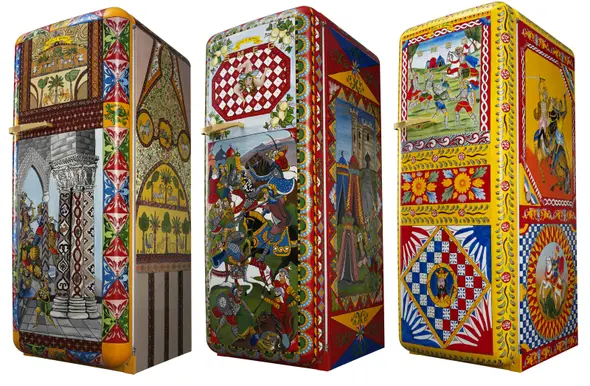 Today, most homeowners want their refrigerator to have a sleek clean finish and seamless design with some latest technology features. It is hard to find a homeowner who wishes their refrigerator to truly be a collectible work of art… but now it can be, thanks to Dolce & Gabbana and Smeg. Introducing the Fab28 Smeg Refrigerator.
The typical Smeg fridge is a minimalistic one, characterized by a telling brand logo in front, a trademark chunky 1950s handle and a color choice from a non-traditional retro style color palette.
Now, Dolce & Gabbana has collaborated with Smeg to launch a beautiful collection of refrigerators, decorated in traditional Sicilian influences and paired with cutting edge technology.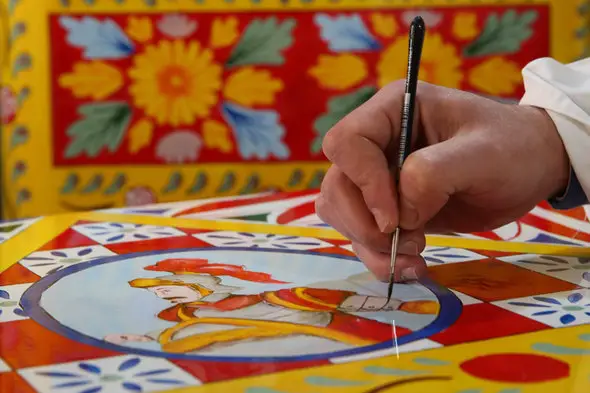 Each refrigerator features hand painted pure Sicilian cultural elements – the lemons, the Trinacria symbol, cartwheels and medieval knights – which also happens to be the trending aesthetic by the Dolce & Gabbana's designer duo, Domenico Dolce and Stefano Gabbana.
The unity between both Italian companies happens to be a perfect match, with both "Made in Italy" brands inhabiting a sense of excellence and respect for tradition and creativity, which blends flawlessly across to this collection.
The FAB28 is extremely limited, however. Only 100 pieces of the beautifully detailed works of kitchen art are available, and the very first prototypes will be available for viewing during the Salone Internazionale del Mobile 2016 in Milan, from April 12 to 17.
Pricing has yet to be known…but we're guessing it's considerable.