The #ItaliaIsLove campaign captures the Italian lifestyle…and addiction to selfies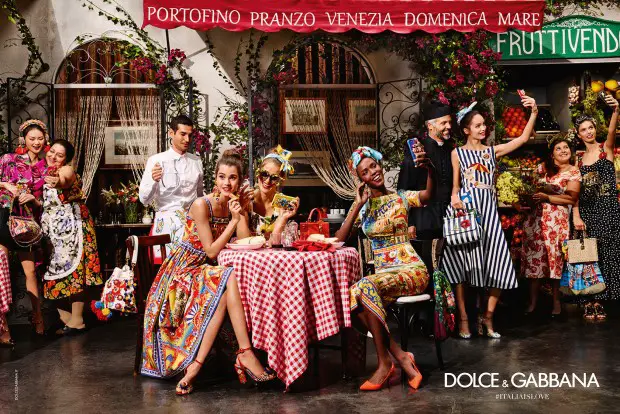 Dolce & Gabbana took to social media with hashtag: #ItaliaIsLove, to reveal their Spring/Summer 2016 ad campaign. The photo shoot captures celebrating the Italian lifestyle set in an Italian village during the summer.
Here is what the brand has to say: "The Dolce & Gabbana Summer 2016 advertising campaign tells a simple story: fruit stalls, small shops, spaghetti, coffee, family, sunshine, summer. In one word, Italy. The inspiration of the fashion show and the advertising is life in Italy, the fanciful, positive life, made of genunity: food, history, love."
You will find floral print dresses, nautical stripes, and billowing shapes standing out in the sun-drenched advertisements. Beyond Italian ethos, Dolce & Gabbana's presentation also captured the fervor of social media and selfies.