Even affluent consumers enjoy a great bargain – and Italy has it's share of designer outlets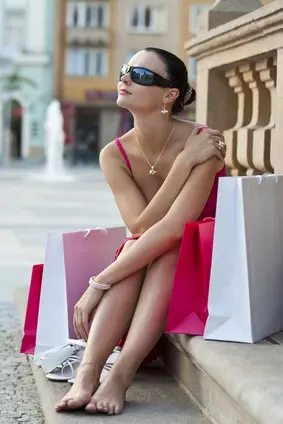 Gucci, Prada, Dolce & Gabbana, Armani. The list of designer high-end Italian fashion brands goes on and on. Known as leaders in the fashion industry, these brands are some of the most sought after by people all over the world. Unfortunately, prices for Italian brand name clothes, shoes, and accessories are extremely high, often costing thousands of dollars for just one item. These high price tags are usually out of reach for the average consumer – but not always!
Twice a year there are huge sales throughout northern and central Italy on designer brands.  In an effort to make room for new inventory many shops and boutiques offer goods at extremely discounted prices. The first sale season, and probably the best time to go is from early January until mid February. This time is especially favorable because it is not a high season for tourism, so travel costs will be lower than usual and the crowds more bearable as well. The second sale season is usually from early July until August. If you plan to go to Italy in July, be prepared for major crowds.  Also, it is important to note that most Italians go on vacation during the month of August so many stores are usually closed for a good part of the month.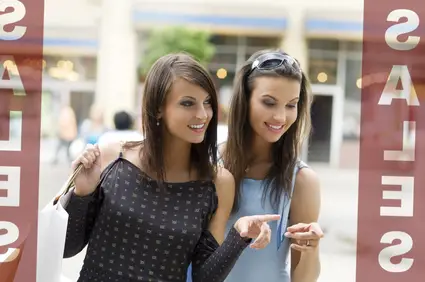 Some popular stores and outlets for sales are Il Grifone in Turin, Castel Romano in Rome, and Il Salvagente in Milan. There are numerous more stores, as well as a large selection of outdoor markets in all of the major cities and outlying areas. Shoppers can certainly find quality products at great prices at the outdoor markets, but may not necessarily find all name brands. For the well-known Italian brands, it is better to stick to the stores and outlet shops.
If you can make it to Italy during one of these sale seasons you (and your wallet) won't be sorry. Thanks to greatly discounted prices, high-end boutiques and stores are a shopper's paradise, and you can walk away with a suitcase full of Valentino and Fendi. If you don't know why these Italian fashion brands are sought after by people all over the world, you certainly will once you fall in love with your first shirt, jacket, or handbag. These sales offer everyone the chance to enjoy the luxury and sophistication that is Italian fashion.