Series: A Shopaholics Tour of Central Italy's Best-Kept Shopping Secrets
The Italians live by the code of making "Una Bella Figura" and I was always curious as to what it really meant.  If you look it up you'll find it means 'cut a fine figure' or 'make a good impression' Neither of these really covers it though, it's more the art of living gracefully in society, whilst looking good and being confident, and that's all rolled into one.
As an English woman living with an Italian, I am able to get the 'inside' view of this simple statement, and figure out how to help fellow Brits and Americans achieve the stylish 'Italian look'.
Ironically I  was never really a 'designer label' person myself actually, but I think Italian design is the best in the world; it's the attention to detail that I love.  What makes an Italian designer jacket better than any other?  It's the way it's cut, it fits beautifully, the detailing and quality are just superb.
Until you have experienced Italian luxury goods, you would never understand, the way a leather bag smells and feels when you touch it, the beautiful fabric linings and details are of a standard and innovation not seen anywhere else.
I have spent a lot of time driving around the little family run factories, discovering gorgeous hand-made shoes, bags and hats.  I've been shown inside the factories where the one proud 70 year old owner showed me how he cuts the leather for a handbag with his scalpel, (showing me his nut brown calloused hands) and each stage of how a bag is made.  Many of these small factories make items for the big designer labels, sometimes it is possible to buy direct.  I'll be letting you in on the secrets of where to shop for the best of Italian Fashion, handbags and accessories plus where to find the Outlet stores, over the next few articles.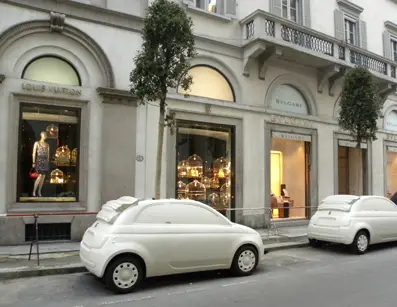 So where to start? Milan of course, fashion capitol of the world. If you are visiting Milan be sure to take a stroll along elegant Via Montenapoleone, the most famous street in Milan for the Fashion Victim!  This street is SO exclusive, that the trees grow in life size white Fiats parked along the street.  There are 180 windows to wonder at, along its 45 meter length.  Here you will find boutiques of Georgio Armani, Valentino, Versace, Dolce & Gabbana, Gucci … all the Italian designers are here alongside all the world famous brands.  Ready to wear fashion, jewellery and accessories. Be sure to stop for refreshment at The Caffè Cova delicatessen which serves traditional Milanese cakes and wonderful coffee.  Its the oldest Cafe in Milan founded in 1817.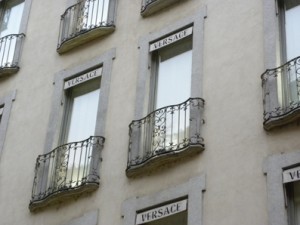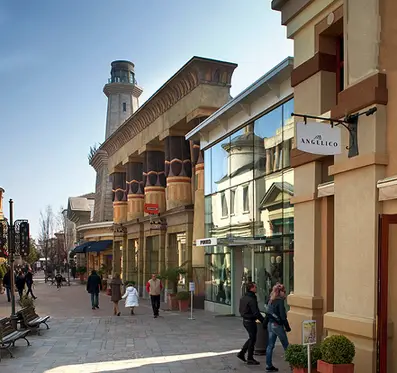 Looking for the Outlets in Milan?  Here's THE place to go: The Fidenza Village, located outside Milan but with a free bus, the Fidenza Village Express, which departs from Piazza Castello daily at 10:00!  The village has 100 boutiques offering up to 70% off original retail prices.  Chic outlet shopping at its best, and lovely Italian restaurants too.  Here I managed to find that "long-lusted-after" Armani jacket at 50% off, a Valentino scarf, and pair of Italian shoes that I will never have a bad day wearing!  Here's the link www.fidenzavillage.com.
---
About the author: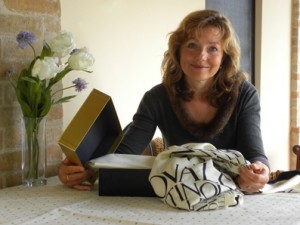 Sally Hamilton lives between Italy from Britain and runs an online boutique specializing in exclusive, Italian-made clothing and accessories (www.selandarisitaliancollection.com ).
With a gift for discovering designer outlets and traditional artisans in hidden corners of the Italian countryside, Sally's latest innovation is the Shopaholics Tour of Central Italy's best-kept shopping secrets.