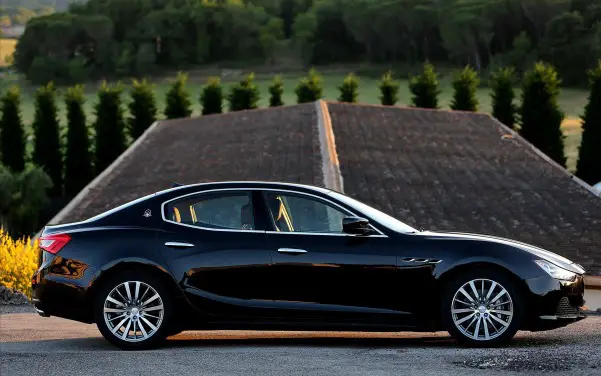 Based in Staten Island, New York and founded by Gina Biancardi, The Italian Cultural Foundation at Casa Belvedere seeks to preserve and promote an appreciation of Italian language, arts, literature, history, fashion, cuisine, and commerce while also celebrating the Italian heritage and the contributions of Italians and Italian-Americans to the fabric of the United States. Through innovative programs, exhibits, and events, the foundation has been successful in achieving its goals:
• To preserve and promote the Italian Language, Heritage and Culture through educational programs for all age levels
• To highlight the many positive contributions of Italians and Italian-Americans
• To empower youth by fostering a deeper understanding of Italian ancestry
• To ensure that the Italian language, traditions, holidays, feasts and family values continue to enrich the lives of our community
• To promote tourism and student exchanges between Italy and the United States of America
Now you can support some of their important mission by participating in the Maserati Ghibli Car Raffle!
$100 Donation per chance
Grand Prize: Enter to Win a 36-Month Lease for a New Maserati Ghibli OR $30,000 Cash Prize
2nd Prize: Weekend with a New Maserati Ghibli
3rd Prize: Ferrari Maserati Gift Basket worth $1,000+
Raffle Sponsored by Ferrari/Maserati of Central New Jersey
TERMS: Winner must take leased vehicle from Central NJ 2014 dealer stock. Winner is responsible for all applicable federal, state and local taxes, license and registration fees, insurance and other related costs. Prior to delivery of the vehicle, winner must qualify for the lease, pending credit approval, or receive a cash prize in lieu of the vehicle. Winner must qualify for lease with Maserati. Casa Belvedere is not liable for winner's failure to qualify. Winner will be responsible for any damage to the vehicle as well as any mileage over 10,000 per year upon end of lease term. Ticket holder need not be present to win.
Must be 18 years of age or older to enter.
Drawing will be held on Sunday, December 14, 2014 at Casa Belvedere. In the event of insufficient sales (500 tickets or less), The Italian Cultural Foundation at Casa Belvedere reserves the right to convert the winner's prize to 50% of the funds raised through ticket sales. The Italian Cultural Foundation at Casa Belvedere is a registered 501(C) (3) not-for-profit organization. Your donation is tax deductible to the extent permissible by law.
The Italian Cultural Foundation at Casa Belvedere
79 Howard Avenue
Staten Island, NY 10301
For further information and credit card payments, please contact the office at 718-273-7660 or email info@casa-belvedere.org
To learn more about The Italian Cultural Foundation visit: www.casa-belvedere.org