A year long celebration of one of the most prestigious names in the car business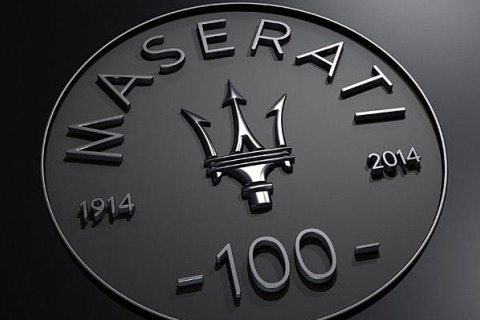 Maserati opened its doors for business in Bologna, Italy, on December 1, 1914, led by Alfieri Maserati and two of his brothers, Ettore and Ernesto. The company was focused on mechanical innovation and technology, and it actually took the company 12 years to build its first car.
2014 will be a year-long celebration marking Maserati's Centennial, a century of success lived to the full in the spirit of "The Absolute Opposite of Ordinary."
Although the brand has changed hands of ownership over the years, they have always had success with only a few misses.  But it wasn't until Fiat bought the brand in 1993 that it enjoyed a renaissance that it's still undergoing today, thanks in no small part to serious financial investment and access to Ferrari, Fiat and Alfa Romeo technologies.
The car that cemented Maserati's place in road car history was the original Quattroporte, which in 1963 was the world's first four-door luxury sports tourer.  The flagship Quattroporte and mid- size Ghibli, were also introduced in honor of the automakers hundredth year.
The iconic Italian sports and luxury car brand, is planning a series of activities to celebrate its first 100 years across all of its major world markets which will culminate in the official Maserati gathering in Modena September 19-21, 2014.
Maserati's centenary celebrations officially begin with the release of an official Centennial book "Maserati – A Century of History". (Available on the Italia Living Amazon Store)
For more info visit: www.maserati100.com