Second times the charm, and at 50 – age is just a number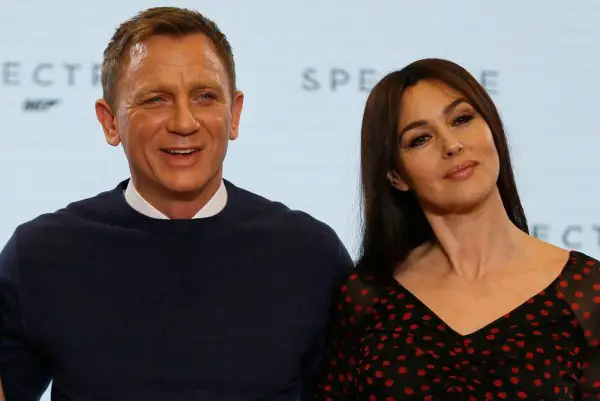 For decades, the Bond franchise has featured young and sultry Bond girls. In fact, when Monica Bellucci first auditioned to be a Bond girl for 1997's Tomorrow Never Dies, she was about 33 years of age, but lost out to American actress Teri Hatcher.
When the women of the next 007 film, Spectre, were revealed, it included Umbrian-born Italian actress and model Monica Bellucci who, now at 50, is the oldest to ever fill the role.
The brunette beauty – who will play Lucia Sciarra said: 'James Bond is our fantasy – the ideal man. The man is a protector, he is dangerous, mysterious and sexy, and a perfect English gentleman.' Asked what makes a good Bond girl, she quipped: 'A good director.'
The film, named after the fictional terrorist organization SPECTRE (Special Executive for Counter-intelligence, Terrorism, Revenge and Extortion), will follow Bond as he goes on a trail to uncover a sinister organisation after receiving a cryptic message from his past.
Bellucci will be starring alongside 47-year-old British actor Daniel Craig, who will continue his run as James Bond. Director Sam Mendes, who previously directed 2012's "Skyfall," returned to take on "Spectre."
Age doesn't matter — with Bellucci's sultry features and never-ending curves, we have no doubt she'll keep audiences flocking to theaters.
The film will hit the big screen on November 6, 2015.