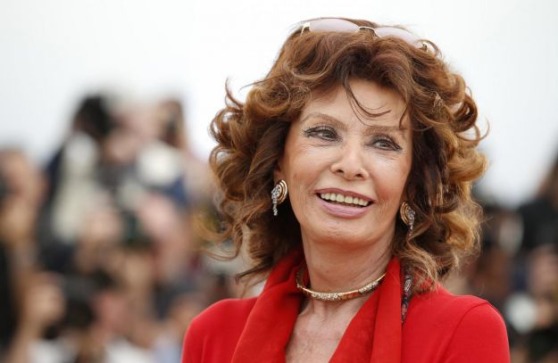 Loved the world over, Sophia Loren, Italy's national cinema icon and eternal diva, turns 80 on September 20th and is marking the milestone with a book of memoirs revealing details of her rags-to-riches life.
The 300-page book "Yesterday, Today and Tomorrow – My Life," Loren went into many juicy details and what she called her "trunk of memories", sharing old pictures, letters and notes from the likes of Cary Grant, Frank Sinatra, Audrey Hepburn and Richard Burton, not to mention Italian soul mate Marcello Mastroianni.
The book reads like a who's who of world cinema in the past 60 years as it chronicles the life of an illegitimate southern Italian street urchin who became one of the world's most glamorous film stars.
But, as the book shows, behind the mesmerizing olive green eyes and silken cappuccino skin of her youth – she faced overwhelming rejection and developed a will of steel and empowering determination.
This year at the Cannes Film Festival, she gave an inspiring talk about how early in her career she was told that she was not photogenic. ( See: Sophia Loren Told She Was Not Photogenic )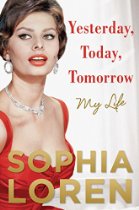 The book is published by Rizzoli in Italy and is due to be published in English in the United States in December by Atria Books, a division of Simon and Schuster.
You can purchase the book here: Yesterday, Today, Tomorrow: My Life by Sophia Loren