Born in Italy, living in Dublin and working worldwide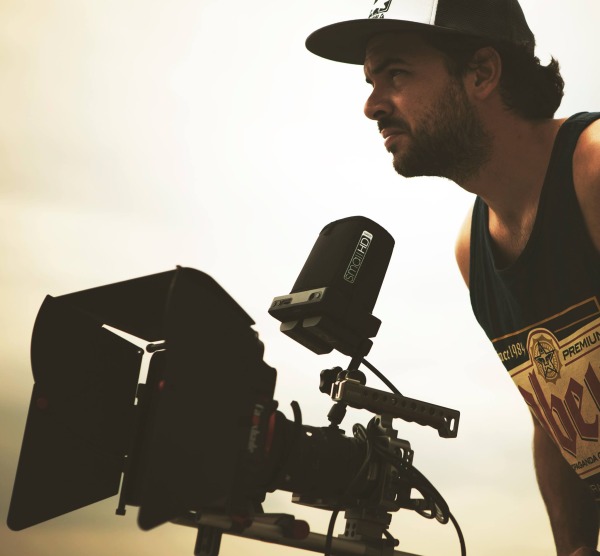 Matteo Bertoli was born in Brescia, Italy on July 12th, 1988. Over the years developing a love for video, in 2010 Matteo began working as a freelance editor and camera operator in his home town in Italy. In 2011 Matteo graduated at the University Cattolica del Sacro Cuore (Brescia) in "Sciences and Technologies of Arts and Entertainment".
In January 2012, Matteo began his full time career as a freelance filmmaker working in Italy. Matteo can be credited with the title of director, director of photography, producer, editor, and camera operator for several Italian and international projects, including music videos, commercials, event videos and short films and documentaries.
In July 2014 he moved to Ireland where he began working as a freelance director/cinematographer and colorist.
In October 2014 Matteo started working as cinematographer and colorist for Flint Collective (until June 2015), a video production company based in Dublin. In this period he shot videos for clients like: Bank Of Ireland, AIB, GAA, Mc Donald's, FAI (Football Association of Ireland), Vichy, Twitter, Airbnb, Facebook, Dublin Marathon, Energia, SSE Airtricity, Dunnes Store and many others.
In Ireland Matteo also directed and photographed his first short documentary "Rebirth" (acquired by RTE Ireland National Television) and his first short film "Brenda". Matteo is currently based in Dublin where he works as a freelance director, cinematographer, colorist and editor.
He has recently expanded his work efforts worldwide, thanks to a new international network of clients.
While Matteo has experience and extraordinary talent working in any setting or on any project, he really enjoys creating loving lasting memories by capturing those special days and moments of a couples wedding. You can see some of his Italian wedding work below, as well as a short movie on his hometown.
In fact, he has recently begun a new project called: Cinematic City.  Through this project, Matteo will film your city with the most advanced technologies, capturing all the beauty and wonder.  Thus, creating a presentation that is perfect for use by city administrations, counties, cultural organizations, tourism offices, public and private event managers.
You will no doubt be pleased to have Matteo involved with any type of videography project you might have.
Matteo is currently based in Dublin, Ireland, where he works for Flint Collective.
For more info or to contact Matteo, visit his website at: www.matteobertoli.me
For more on Cinematic City, visit: http://cinematic.city/