Lamborghini releases a new beast at IAA Frankfurt Motor Show 2017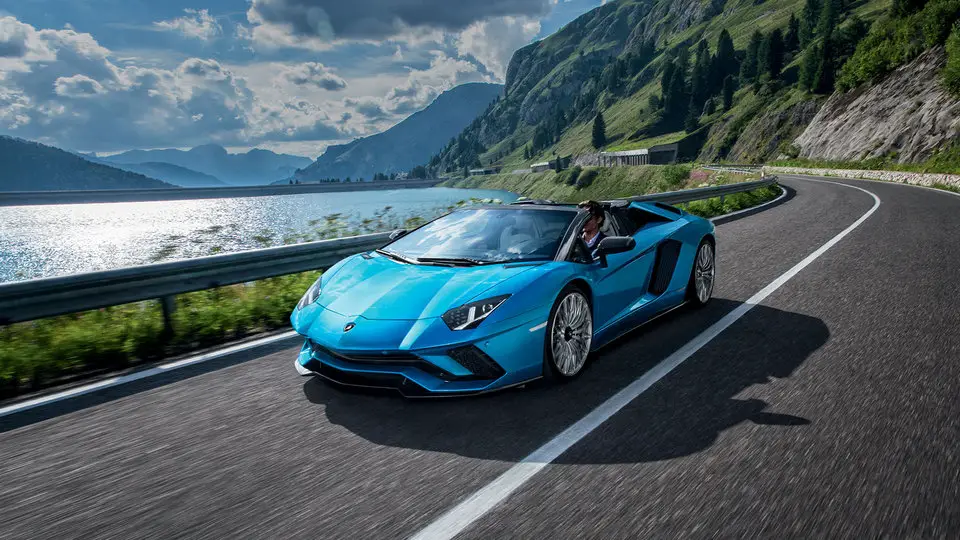 Building upon a legacy of Lamborghini's historic S models like Countach, Miura, Islero, and Urraco, the Italian Raging Bull returns with its most exciting version yet – the Lamborghini Aventador S Roadster.
"The new Aventador S Roadster sets new benchmarks in technology and performance on both road and track, with the roadster version adding a new dimension in driving enjoyment," says Chairman and Chief Executive Officer, Stefano Domenicali. "The Aventador S Roadster offers the thrill of open air driving without compromising on driving dynamics or the occupants' comfort, and adds a further luxurious dimension through the personalization options available."
Highly desirable with new V12 engine with a whopping 740 HP, the Aventador S Roadster is unique in featuring the new LDVA (Lamborghini Dinamica Veicolo Attiva) and all new aerodynamics designed specifically for open-air driving like the electrically-operated rear window that maximizes air flow during normal operation and allows you hear the beast that is the V12 engine when down. Performance-wise, the Roadster outputs 740 horsepower like the coupe, delivering its century sprint in 3 seconds with a top speed of about 215 mph (349 kmh).
The new Aventador S Roadster delivers the utmost driving experience thanks to its innovative Lamborghini Active Vehicle Dynamics (LDVA) control unit, a system of active technologies that can manage each of the dynamic axles of the vehicle. LDVA system combines all the information coming from the car's sensors and establishes in real time the best setting for each driving condition – what results is a steering system that involves all four wheels using Lamborghini Dynamic Steering (LDS) and Lamborghini Rear-wheel Steering (LRS) while the vertical vehicle dynamics is handled by the Lamborghini Magneto-rheological suspension (LMS) and the active rear aerodynamics.
Above the hood, lies a combination of deep and bold lines, dressing the Lamborghini Aventador S Roadster for topless aerodynamics, inspired by nature and aeronautics, with exhaust terminals that transform the rear end into that of a space shuttle and a front end that recalls the strength and elegance of nature's apex predator.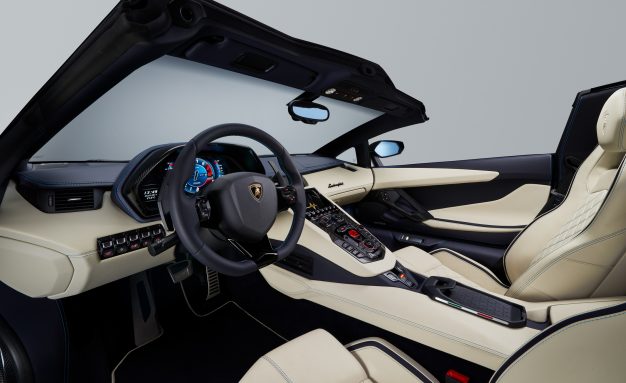 Inside, the interior of the Aventador S Roadster includes the finest materials and superior bespoke possibilities like the new S-trim configuration and use of exclusive innovative material such as Carbon Skin® to be the covering for some of the interior details.
You can let your hair fly crazy for a cool $460,247 — base price