Huracán EVO makes huge strides from the original Huracán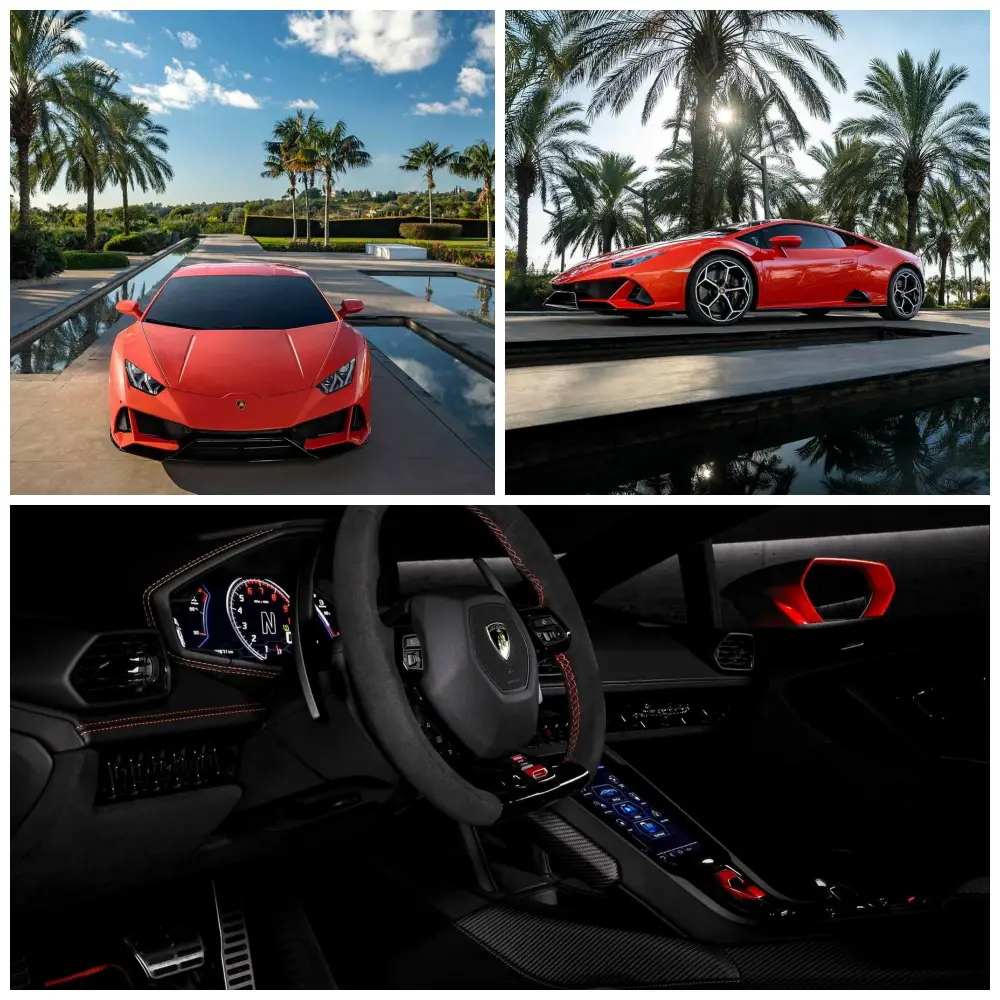 The new Huracán EVO unveiled for 2019/20, represents the natural evolution of the most successful V10 in Lamborghini history. It is the result of fine-tuning and consolidation which involves the already existing features and performance of Huracán, combined with the development of new solutions in terms of efficiency and design.
The Lamborghini Huracán Evo is the mid-cycle facelift of the company's entry-level supercar. Although it's described as a new-generation model, it's exactly what the name says, an evolution of the nameplate.
This vehicle stands out for its ability to anticipate the moves and satisfy the desires of the driver, in harmony with the Lamborghini DNA. The design of the Huracán EVO does not present a radical change in the original iconic shape and proportions, rather it represents a natural evolution that introduces sophisticated aerodynamic solutions, while remaining faithful to the iconic Lamborghini design.
The front bumper adopts unmistakable Lamborghini design cues such as signature Y-shape stylistic elements, bonnet lines inspired by the Countach, skirt air ducts reminiscent of the Murciélago, and high-mounted exhaust tailpipes that recall the highest performing models of the Lamborghini range.
The model also introduces the new 20″ Aesir rims and debuts Ad Personam colors for the car body, including Arancio Xanto [Orange]. All these elements come together elegantly produce an evolution projected towards the future that does not forget the past.
Specifications
2020 LAMBORGHINI HURACAN EVO
VEHICLE TYPE
mid-engine, all-wheel-drive, 2-passenger, 2-door coupe
ESTIMATED BASE PRICE
$268,000 USD
ENGINE TYPE
DOHC 40-valve V-10, aluminum block and heads, port and direct fuel injection
DISPLACEMENT: 318 cu in, 5204 cc 
POWER: 631 hp @ 8000 rpm
TORQUE: 442 lb-ft @ 6500 rpm
TRANSMISSION
7-speed dual-clutch automatic with manual shifting mode
DIMENSIONS
Wheelbase: 103.1 in
Length: 178.0 in
Width: 76.1 in
Height: 45.9 in
Passenger volume: 46 cu ft
Trunk volume: 4 cu ft
Curb weight (C/D est): 3500  lb
PERFORMANCE (C/D EST)
Zero to 60 mph: 2.4 sec
Zero to 100 mph: 5.5 sec
Standing ¼-mile: 10.3 sec
Top speed: 202 mph
EPA FUEL ECONOMY (C/DEST)
Combined/city/highway: 15/13/18 mpg