Highly accomplished and recognized face of business reporting shares some tidbits into her personal life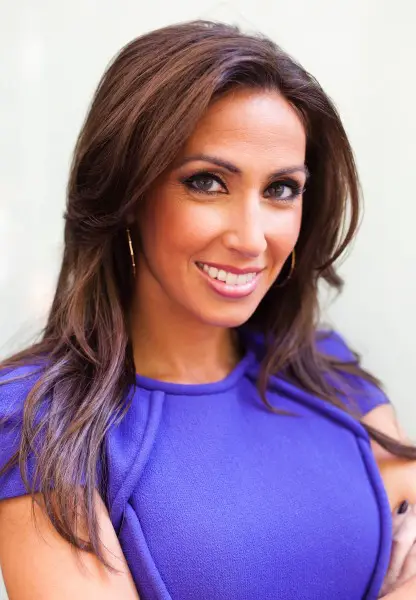 Fox Business Network reporter, Lauren Simonetti, is a successful, Italian-American, native New Yorker who takes pride in her ethnicity.
She holds a Master's degree from Columbia University and graduated with highest honors from George Washington University.
Lauren's professional career involved being the production assistant for "Lou Dobbs Tonight". She also freelanced as an associate producer for CNN and CNN International. She also was a news writer for CNN for two years. Lauren was the sole business producer for the New York Stock Exchange (NYSE). During her tenure, she was responsible for the coverage of various economical events regarding securities investment and economic crises. She also interviewed several investor's and head of companies regarding New York Stock Exchange (NYSE), National Association of Securities Dealers Automated Quotations (NASDAQ), New York Mercantile Exchange (NYMEX) and Chicago Mercantile Exchange (CME).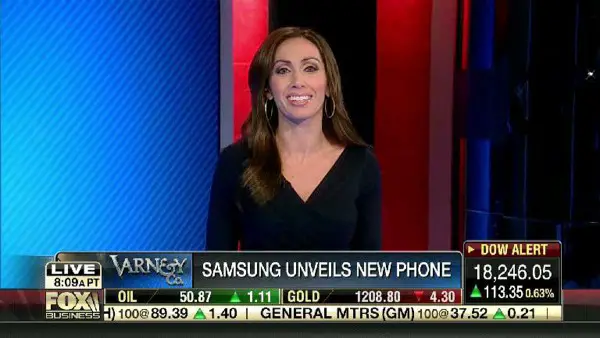 Lauren joined FOX Business Network (FBN) in September 2007 as a field producer and became a reporter for the network in September 2011. Later, she began contributing for the channel as a financial reporter for Good Day New York FOX 5 morning show which airs in the U.S.
During her tenure with FBN, Simonetti has covered major economic news events such as the 2008 financial crisis, the bankruptcy of Lehman Brothers, the impact of the Gulf oil spill and much more.
In May 2014, the Italian-American Achievement Award was bestowed upon Lauren Simonetti by the NYPD Columbia Association. One of the missions of the organization is to provide a close union for its members, to be part of an ethnic group of professional law enforcement officers who cherish the spirit of brotherhood and remembrance of their roots. They make a concerted effort to increase the knowledge and understanding of the cultural heritage that unites all members, and to develop an understanding and appreciation of the contributions made by Italians and Italian-Americans toward the development of our great nation and the NYPD.
Lauren currently resides in Manhattan with her husband Mark Cubrilo.
Follow Lauren on:
Twitter: @SimonettiLauren
Facebook: https://www.facebook.com/LaurenSimonettiFBN
FOX Business Network: www.foxbusiness.com
An Interview with Lauren Simonetti

Do you have any fond memories growing up in an Italian American family?

So many.  But Christmas Eve and The Seven Fishes really stands out.  I never ate seafood as a kid, so I remember begging my Noni to make pasta with plain marinara sauce for me instead of pasta with crab sauce…one year she did, but all the seafood eaters in our family decided they wanted marinara sauce.  While there was very little left for me, it is still a fond memory and always will be.

Have you been to Italy, and if so, what regions?

I have been to Italy twice.  Once with a college friend and once with my husband.  The first trip was jam-packed; we did 13 cities in 9 days! The highlights: Cinque Terre, Rome, Florence, Siena, and Milan.  We walked so much, I had blisters on my toes!  The second trip was more relaxing as it was dedicated to the Amalfi Coast.  Positano is my favorite city there.

You're always so well dressed. What is your favorite Italian fashion designer?

I love Valentino!  And Gucci…I remember buying my first-ever Gucci bag in Florence on the exact day the euro hit an all-time high versus the U.S. dollar!  That was a pretty penny, but I will never forget that experience, that story, and, of course, that bag.

What are your favorite Italian restaurants in NYC?

Loaded question.  I love Spasso in the West Village for their homemade Stracciatella cheese.  It's literally a cheese soup, and dipping the grilled country bread in it is heaven.  My father's favorite Italian restaurant is Il Cortile in Little Italy, so that's traditionally on my list.  There's also this little cash-only place on the Upper West Side called Celeste that I appreciate.  And I've never been to Rao's, but that's on my bucket list.

Do you cook at home?

All the time!  I use most of my mother's recipes.  She is the best cook I know.  I  just wish I had her skill and a bigger kitchen.

You really keep yourself in shape.  Are there any food obsessions you have?

Many.  Chocolate anything goes right to the top of the list.  A few favorites: Ring Dings, Twix bars, salted caramel….  I also love coffee; but I take it the 'American' way – light and sweet.  And homemade eggplant parmigiana (my mom's recipe, but mine's not too bad either) is my absolute favorite food craving.  I may make some tonight.

How did it feel getting recognized with the Italian-American Achievement Award by the NYPD Columbia Association?

I was beyond honored and humbled by the sincerity and generosity of the Association.  Meeting the organizers and officers at their fundraising dinner at El Caribe with Police Commissioner Bill Bratton truly encapsulated what it means – for me – to be Italian-American: to love and respect family and friends, to be generous with time, efforts, and energy (and food), to dance and laugh, to be thankful…  And thankful I am, to the police officers who selflessly serve our great city day in and day out.

You have a very early work start to your day…what is a typical evening like for you?

I wake up at 2am.  A typical evening entails yoga, dinner, and a few good TV shows.  But I do try to get out and about two "school" nights a week.

Now of course we need to probe your finance mind (laughing). Many Italian brands in Italy have been struggling in recent years due to the economy there and through out Europe. As such, more Italian luxury brands have been coming to America recently to either stay afloat or expand. Do you feel the luxury market in America is strong right now, and if so, will it continue to be for awhile?

Yes, the luxury market is strong here in the U.S.  But Americans seem split – between those living paycheck to paycheck, perhaps wishing they could afford higher-end and indulge… and those who do: the very wealthy, keeping the luxury market alive.  I think, however, Americans are more price conscious than Europeans.  I say this because I remember being in Italy a few years ago and a man I had met was telling me to pay attention to "secret" designer sales happening in the side alleys.  The European economy was so weak then, the designers were trying to sell at least some of their goods, even at rock-bottom prices.  Needless to say, I never found any of those discounts he spoke of, but being a thrifty American, I certainly looked.  I also think the Chinese market for luxury is strong.  They especially seek out Western brands – American and Italian.  It's a status symbol for them, too.

And this is a question we love to ask in our Celebrity Spotlights… where do you see yourself in 10 years?

Happy!

Thank you so much Lauren for your time!