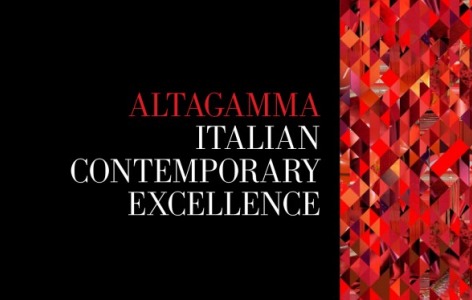 APRIL 2013 –
The Italian association of luxury goods companies Fondazione Altagamma has recently presented its three-year plan with a view to strengthen its competitive edge and boost Italy's market by emphasising the excellence of the country's brands.
The association's newly elected chairman, Andrea Illy, chairman and chief executive of coffee producer Illycaffé, said "Cooperate to be more competitive," he urged. "Our mission is to be ambassadors of excellence in different sectors and lifestyle."
The association is proposing that the government introduce a tax reduction on profits companies reinvest in Italy in the process of internationalisation.
Altagamma has identified the "need to create a new Italian luxury holding that should exist not to buy companies but to create as many investments as possible in Altagamma in retail," said Illy.
The holding would be financed by investment funds and financial entities, and Italy's Fondo Strategico Italiano.
Fondo Strategico Italiano is a holding company controlled by Cassa Depositi e Prestiti, or CDP, a joint-stock company under public control that in November signed an agreement with Qatar Holding to invest in Italian brands in different sectors.
The intent is also to protect Italian companies as they face either a generational change in ownership or management or limited access to credit or liquidity, which has resulted in the recent takeover of Italian brands by foreign conglomerates.
Bulgari and Brioni are now respectively controlled by French conglomerates LVMH and Kering, the acquisitions of which, were met with reluctance by the Italian media.
Without providing details, Illy said the luxury holding project has been met positively by the financial world and the members of the association, and that it would take shape "as soon as possible."
Armando Branchini, who was recently elected executive director said the only requirement for these financial entities was to underwrite the project and its protocol.
Altagamma also partnered with the Chamber of Fashion; Cosmit, the association that organises the Salone del Mobile furniture and design trade show; the organisers of Expo 2015, and other top industry bodies in its promotional activities.
"It's peer-to-peer, we are working with a common purpose," underscored Illy, who also pointed to the possible creation of a first Altagamma museum.
The association is also working with the city of Milan on developing the famous arcade Galleria Vittorio Emanuele.
"We want to make it the most beautiful shopping gallery in the world," said Illy.
A previous Altagamma project with the city fell through, and Branchini explained, "We want to see if the city will accept a 99-year concession rather than a sale of 49 percent [of its assets]."
The Altagamma "Italian Contemporary Excellence" 20-year celebration and exhibition, which was recently held at the Triennale museum in Milan, is expected to be unveiled in Shanghai on April 29.
For more info visit: www.altagamma.it