French multinational luxury goods conglomerate builds successful Italian relationships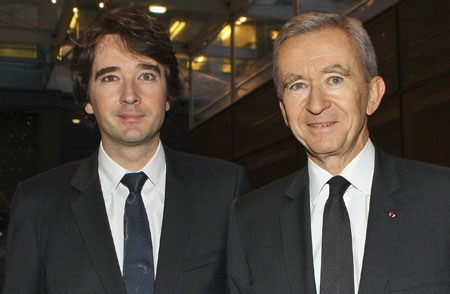 Most recently owner/Chairman/CEO, Bernard Arnault of LVMH made a 2 billion euro, impossible-to-refuse offer to the Loro Piana family, for the house of Loro Piana considered 'the Hermes of Italy' and one of the very few profitable Italian privately owned luxury houses.
Loro Piana will provide LVMH access to a target consumer which is not addressed by any of its existing luxury fashion houses – generations who have grown up with the brand, which has always been inherently associated with performance, innovation and the ultimate level of craftsmanship.
Unlike many of the other Italian brands owned by LVMH such as Emilio Pucci or Fendi, Loro Piana commands a most sophisticated luxury lifestyle positioning, one which is deeply rooted in the DNA of the brand.
Loro Piana will also provide LVMH fashion companies access to its unique textiles – perfect timing for Berluti (formerly a shoe-maker, turned fashion and accessories brand by Bernard Arnault's son, Antoine), not to mention, the hotel development obsession of Bernard Arnault, for which Loro Piana can provide the most luxurious fabrics and accessories.
Considering that some of the few family owned and run business such as Max Mara or Ermenegildo Zegna are not for sale – at any price – Italian media has sensibly pointed out that the remaining 'prays' in Italy may be Tod's or Salvatore Ferragamo. While we see Tod's staying in the hands of Diego Della Valle, Ferragamo may be an ideal candidate. The fashion house  could use the 'corporatization' of LVMH, especially due to the disagreements within the many Ferragamo family members who are involved in the company…similar to what Brioni went through.
This week it was reported that Antoine Arnault, son of owner/Chairman/CEO, Bernard Arnault of LVMH, has been named CEO of Loro Piana. He is also the CEO of Berluti.