The perfected convenience of Cuisinart and illy together
Cuisinart and illy are proud to introduce the Cuisinart for illy® iperEspresso Machines available beginning in July. This trio of machines combine illy's patented two-stage extraction iperEspresso capsules and state-of-the-art technology by Cuisinart to make gourmet espresso, cappuccino and latte an everyday luxury.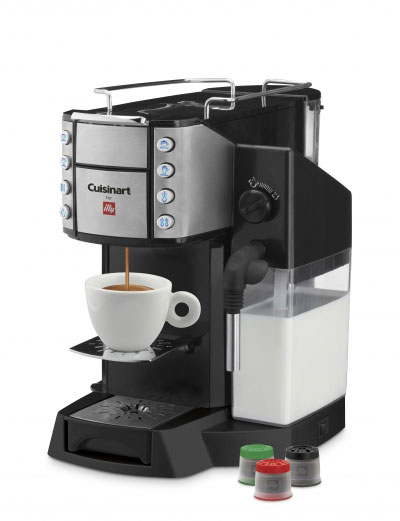 Cuisinart, a dominant leader in coffeemakers and other culinary appliance categories, and illycaffè, a worldwide leader in premium specialty coffee, announced today a global partnership to develop a new line of espresso machines designed and manufactured by Cuisinart. The collection, co-branded Cuisinart for illy, will feature illy's proprietary iperEspresso capsule system, a patented two-stage extraction process producing exceptional results through rapid infusion and extraction during the brewing cycle. The partnership leverages Cuisinart's preeminent status as an innovative coffeemaker brand across all segments of the product category and aligns it with illy, the company that pioneered the modern espresso method and the world's first single-serve espresso pods, now an industry standard. The Cuisinart for illy product line is scheduled to debut summer of 2013 at Cuisinart and illy's retail channels, encompassing department and specialty stores, including online segments.
To keep informed visit: