Ranked #1 Resort in Europe for the fourth year in a row

It has long been recognized that Castello di Casole offers an extraordinary Tuscan experience. We have welcomed many new Owners in the past six months and Travel + Leisure has recently named Castello di Casole the #1 Resort in Europe for the fourth year in a row.
Castello di Casole offers the rare and remarkable opportunity to purchase your very own farmhouse through our Whole Ownership offerings. Because there will be less than 28 Farmhouses on the estate's 4,200 acres – and most of those will be offered through the Private Residence Club program – only a fortunate few families will secure a treasured country farmhouse and Italian real estate as their exclusive private home in Tuscany.
Ownership opportunities are quickly becoming more scarce. Of the 28 Casale home sites throughout the Castello di Casole estate there are only a handful of sites remaining; a few are being offered as Whole Ownership.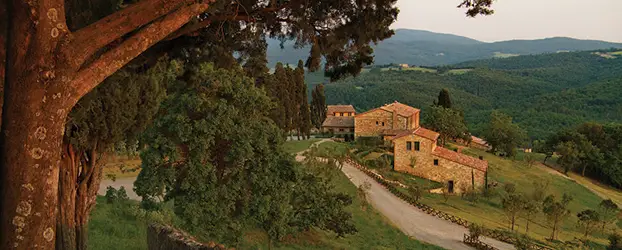 Just released has been the second phase of Villa Sant' Antonio at Castello di Casole. This is the final villa within the Sant' Antonio enclave with only 12 interests available, two of which have already been reserved by existing Owners. They are currently accepting reservations on a first-come, first-serve basis.
Individual, private ownership of a farmhouse or hotel villa on the Castello di Casole Estate is the ultimate embrace of all that is Tuscany's rich history of food, wine and art. These farmhouses are either restorations of centuries-old ruins, or detailed reconstructions crafted with reclaimed timbers and stone – each a modern-day mirror to the past. There are private pools, guest houses, modern kitchens and sweeping views to vineyards, olive groves and the Tuscan countryside.
This is truly a rare and remarkable opportunity to embrace all that you have come to love about Tuscany. We work with you to arrange architects, construction and interior design services to fully realize your dream home in Tuscany. And of course, you will enjoy the full residential services and villa maintenance, upkeep while you are away, and rich amenities and activities at Castello di Casole.
You can get more information on these or other ownership opportunities through the Private Residence Club.
Learn about Building your Dream Home in Tuscany…