Renowned Italian industrial designer often inspired to use a minimal amount of materials to create forms with maximal effect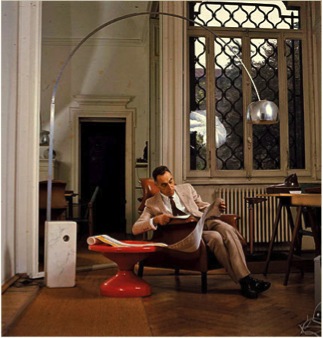 Born in Milan in 1918, Achille Castiglioni is one of the 20th Century's most revered and celebrated furniture designers and some of the pieces that he was responsible for have gone on to become some of the most iconic and stylish of a generation.
Chief amongst his most prized pieces of furniture is unquestionably that of the ARCO Lamp which revolutionised the way in which people thought about interior design and became a benchmark for many other designers to aspire to.
Without doubt one of Italy's most famous designers, he dedicated his life to creating striking, yet functional, pieces of designer furniture and these endeavours were typified by bold and electrifying pieces like the ARCO Lamp.
Originally designed in 1962, it was a piece of lighting that, if you excuse the pun, was light years ahead of its time. It was quite unlike other forms of floor lamps available at the time and the ARCO Lamp from Achille Castiglioni was famed for the striking and functional elegance that it positively exuded and beautiful, flowing design that made it a highly universal form of lighting for use in more or less any room in the home.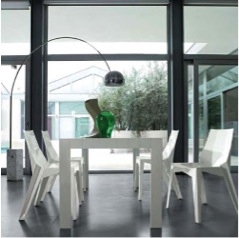 This devilishly attractive piece of furniture was both immensely popular when it was originally released and such is the timeless appeal of its design, its popularity has endured to this day – a fact that clearly points to the fact that Achille Castiglioni was a designer who was considerably ahead of his time.
Such is the respect for the ARCO Lamp, it is on permanent display in the Museum of Modern Art in New York because it truly is one of the most important and revered pieces of designer furniture from the 20th Century.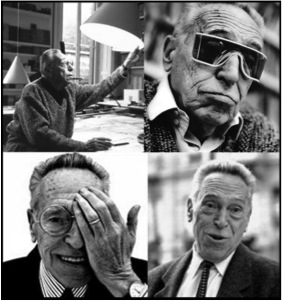 There was a whole host of designers operating in the 20th Century who helped pushed forward the modernist movement of furniture design and Achille Castiglioni was one of the cornerstones of this.
Along with his contemporaries like Charles Eames, Arne Jacobsen, Eero Aarnio and Hans Wegner, Castiglioni helped revolutionise the way in which designers approached the conceiving and constructing of their furniture and gave way to a whole new world of modern, contemporary furniture design which has truly stood the test of time because all these designers are still just as popular today amongst interior design experts as they were during their own time.
The ARCO Lamp from Castiglioni was definitely a bold and unusual offering to the world when it was first released back in 1962 and you will find it in thousands of contemporary style properties today because it superbly complements more or less any interior design ideal and will look great when coupled with other pieces of designer furniture from other leading designers, such as the Tulip Chair from Eero Saarinen or Charles Eames' iconic Lounge Chair and Ottoman.
You can find the Achille Castiglioni ARCO Lamp online at Swivel UK Designer Furniture.