This high-end coffee roaster has earned the reputation of being "Unique and Unmistakable"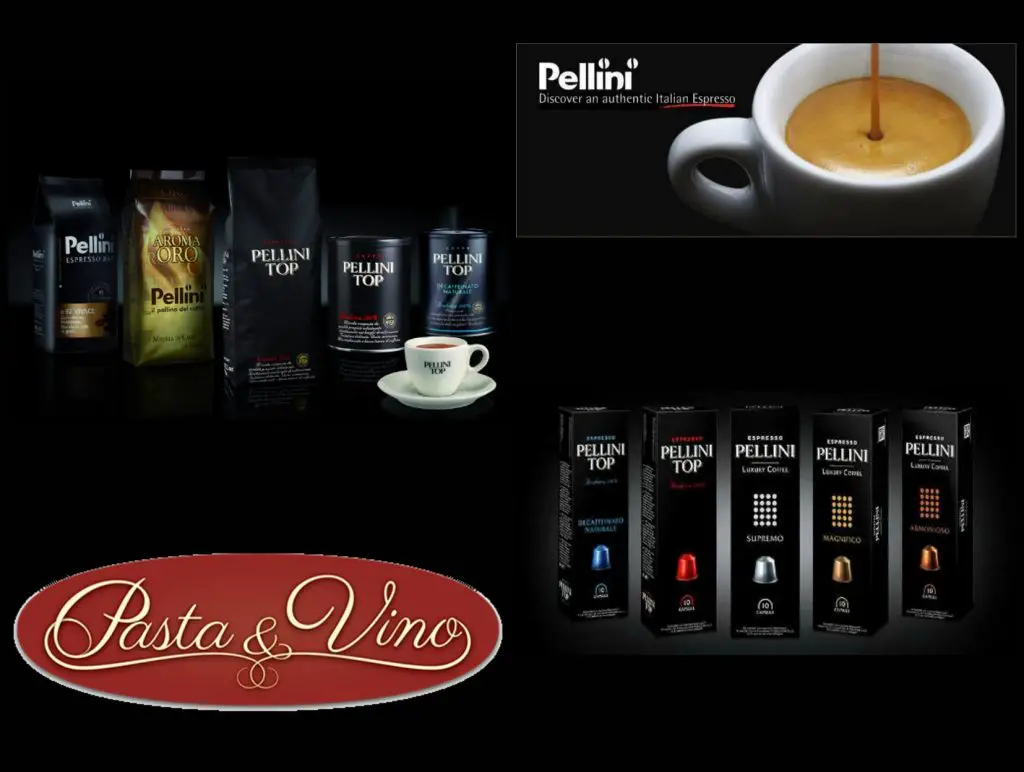 There are so many things that are considered almost a crucial part of daily life for Italians… for example, good fresh foods, wine, and of course coffee.
Based in Verona, Italy, Pellini Caffé is a gourmet coffee roaster with a global presence. Pellini Caffé is a world leader in its industry and a premier source of all natural, kosher, and ISO certified coffee. An environmentally-friendly company, it is known worldwide for its high-quality, gourmet espresso. Pellini's awards, recognitions, and certifications are a testament to the company's dedication to producing the best of the best.
For those Veronese, Pellini Caffé is the amalgamation of Italy's passion for living and its affinity for the finer indulgences in life.  The high-end coffee roaster has won numerous tasting and advertising awards and earned coveted quality certifications, making it without question Particolare e Inconfondibile ("Unique and Unmistakable").
Sergio Sgro and his father, Gesino Sgro, could not agree more.  As the U.S. importers of Pellini Caffé products, they revel in the opportunity to introduce a luxury brand to fill an underserved niche in the highly competitive coffee/espresso market where low-cost, low-quality coffees are king.
"If you like your Folgers or your Starbucks, Pellini may not be for you," says Sergio.  "But if you're looking for a smooth and aromatically perfected espresso, then Pellini is it."
The Sgro family has made the line of Pellini Caffé offerings available online at www.pastaandvino.com.  They also offer a variety of other imported Italian foods including pasta, olive oil, sauces and wine.
A family's pursuit to bring the real Italian experience to the U.S.
Behind 'Pasta & Vino' is a story of determination and dedication.  At age 21, without knowing a word of English, Gesino Sgro immigrated from Italy to Lancaster, Pennsylvania with his wife, Marianna.  His friends and family urged him not to go, warning that it would be a long and unforgiving journey without the comfort of home nor friends and family to lend a helping hand.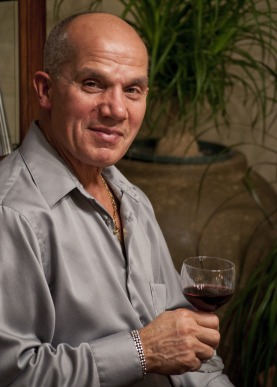 Gesino discovered they were right.  His first American job was in the steel industry.  He worked tirelessly to go from laborer to foreman to field supervisor, and to improve his English until it was good enough to begin his own business in steel fabrication and installation.  But all the while, he felt a constant yearning and calling from his precious homeland.  After many trials and tribulations and hard work to hone his sales and business skills, the opportunity finally arrived for Gesino to bring his Italian culture to his adopted home.  First and foremost a wine importer who specializes in small, family-owned vineyards throughout Italy, he also knows a thing or two about Italian food – which makes Pellini USA a dream come true.
"It's the best of both worlds," says Gesino in his heavy Italian accent.  "I not only get to travel throughout Italy many times a year, I also eat the foods I grew up with."
Gesino's three sons have inherited his love of Italian culture and heritage.  His younger two sons work for him in the wine importing business while his eldest son, Sergio, moved to Kentucky and started a wholesaling business centered on educating a new demographic about his Italian heritage.
"Kentucky is definitely not Italian food and wine country.  Beer and bourbon, maybe, but Italian?  No way!"  shares Sergio.  "But I love it because I have the opportunity to share my passion and customs with people who have never heard about or seen real Italian culture before.  And Olive Garden is not Italian!"
Although he started by importing the same wines that his father imports, Sergio quickly realized that he could not compete on price or his portfolio alone.  So, he employed a more creative entrepreneurial approach by offering boutique wine shop products and services that his large competitors cannot – and by specializing in high-quality imported Pellini and gourmet foods.
"It's not just the products, it's the experience." – Sergio Sgro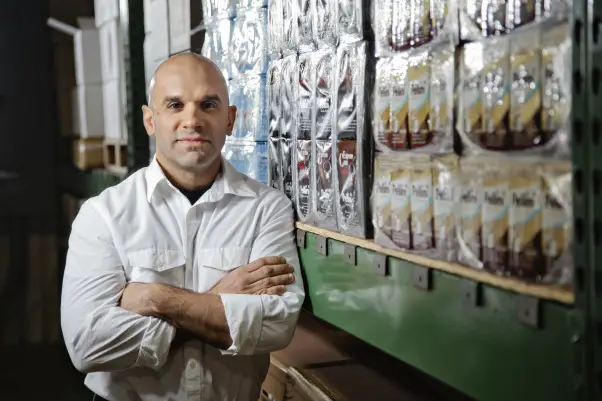 According to Sergio, he wants customers to feel like they are sitting at a large Italian table having a family-style meal.  "For instance, that's what makes Pellini products unique – they are produced by families who work the fields or work in production because it's a family affair."
He also puts great emphasis on letting customers know that he appreciates them; without them, there is no business.  So, he relentlessly aims to demonstrate how Italians treat customers – like one big family.  Sergio is willing to drop whatever he is doing to make sure his customers have what they need.  On numerous occasions, he has left his family dinner table over the weekend to make deliveries to customers 30-40 minutes away who have run out of a product.
"They're always so surprised when I tell them I'll be there in less than one hour.  The way I see it is if they can't offer our products to their customers, they will offer my competitors'.  It could be one bottle of wine or several cases of Pellini espresso, the quantity doesn't matter.  I want them to enjoy our products."
With customer satisfaction top of mind, the Sgros have seized the creative power of social media to actively engage with their audience.  For instance, on the Pasta & Vino Facebook page you'll find healthy Italian eating tips, recipes, fun facts, some humor and special offers to fans on a daily basis.
In Sergio's words, their message to their followers is, "We welcome you to our Italian experience – where you are family and we eat, we share, and we love together".
To learn more about Pasta & Vino, which includes Pellini, visit their website, and follow them on social media on Facebook, Instagram and Pinterest.