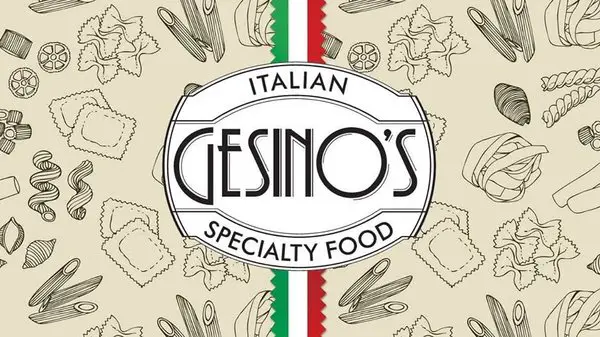 Pasta & Vino is excited to announce the opening of a brick and mortar gourmet Italian food store, Gesino's Specialty Italian Food, in Lancaster, PA., in November! Italian gourmet food lovers will be able to shop for the same authentic pastas, espressos, jams and marmalades that Pasta & Vino carries, in a 3,200-square-foot industrial building from the 1920s which was renovated to create a store with Italian flair.
Gesino Sgro, founder and owner of Gesino's and father of Pasta & Vino's Sergio Sgro, embraced his journey toward the American Dream about 50 years ago, moving from a picturesque village in Calabria, Italy, with a load of hopes and not a word of English. Using only newspaper clippings and countless hours, Gesino overcame the language barrier and soon found himself rising in the ranks of his job as an iron worker to become a sales project manager. In 2004 he launched Bacco Wine & Spirits, a successful wine importing company, followed now by the flagship store Gesino's Italian Specialty Food.
The newly-restored interior of Gesino's kept its original industrial charm but with a warm Italian flair. The handpicked lines of authentic Italian products soon to be available at Gesino's and at Pasta & Vino include olive oils and balsamic selections, organic, and spelt pasta, rice and cereals, pesto, tapenades and sauces, olives, jams and marmalades, taralli, and traditional Italian seasonal cakes like panettone. Gesino's and Pasta & Vino also will be the first to offer carob pasta in the United States.
Gesino's Specialty Italian Food is located at 945 North Plum Street in historic Lancaster at the corner of Liberty and Plum streets. A beautiful and rustic second floor space above the store will soon be available to host special events for an extraordinary and unique setting. "We are committed to offer outstanding Italian quality products, rare findings, especially here in Lancaster County and mostly new to the American market, flavors and savors of regional specialties, offering something different all the time," says Gesino Sgro. "We look forward to welcoming you at Gesino's, the newest food-lover's destination in Lancaster, PA!"
The grand opening of Gesino's Specialty Italian Food is Saturday, Nov. 14th, from 11 a.m. to 3 p.m.
Website:  www.gesinosfood.com
Online store:  www.pastaandvino.com