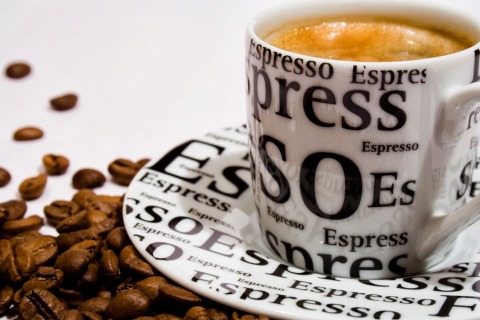 Enjoyed any time of day, the perfect cup of espresso is somewhat of an art form to make. It's an exercise in balance: the rich roasted beans, the purest water, the froth of crema on top. Many espresso aficionados will say the only way to make the perfect cup is in a stovetop moka pot – while others prefer the automatic assistance of today's technology.
There are plenty of wonderful units to chose from for your home espresso making pleasure, and in a wide price range – but if cost is not a concern, indulge from the comfort of your own kitchen with one of the world's best espresso makers. Here are just a few: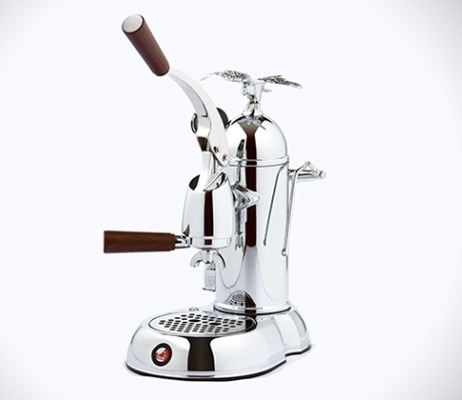 La Pavoni Stradivari La Romantica SGR
A sentimental favorite among serious espresso fans, La Pavoni is one of the oldest makers of espresso machines. The new Stradivari La Romantica SGR is a classic lever machine that sells for $1,796.76 US or 1,314.00 Euros and is only for the classical purist. Lever machines, explains Coffee Brewers, "are not pump-driven espresso machines. Instead, you provide the pressure using the lever, and a little bit of strength." This type of machine gives the user an extraordinary level of control over the strength, temperature and overall flavor of the finished espresso, and La Pavoni's lever machines have been long recognized as the gold standard. Coffee Geek notes that all of La Pavoni's lever machines have been recently redesigned:  "incorporating some major design changes and a larger grouphead and portafilter to address some heat stability issues." The changes have made the espresso more consistent with each batch.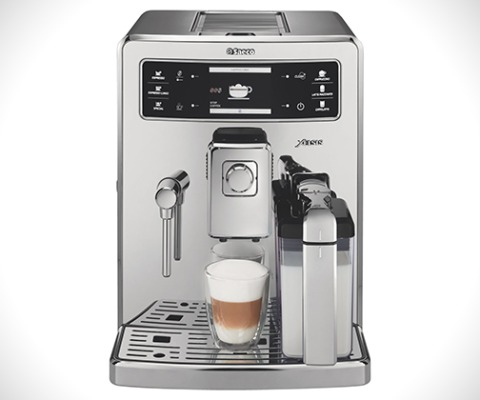 Saeco Xelsis Digital ID
The perfect machine for the technophile, the Saeco Xelsis Digital ID ($3,000.00) allows up to six user profiles to fit your family's various coffee preferences. Choose from flavors, amount of milk, type of frothing and several other options just as you would at your favorite cafe – only with the Saeco, your drink is guaranteed accurate, and you won't wait in line…unless the neighbors find out you have it. This machine garnered a rave review from Coolest Gadgets, which touted it as "the coffeemaker that cares" and described it thus:  "its touch panel has a fingerprint scanner that memorizes the preferences…and automatically brews one cup at a time."
Jura Capresso Impressa Z7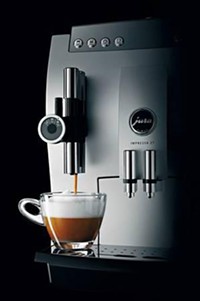 Jura Capresso Impressa Z7
With its infinite variety and sleek, sexy curves, the Jura Capresso Impressa Z7 ($3,199.00) is more than an espresso maker. Called "the perfect machine for coffee connoisseurs" by its maker, the Impressa doesn't fail to impress. The Swiss-made brewing system "preheats intelligently and recognizes coffee fineness" and the CLEARYL water filter keeps the taste pure. The Impressa brews up rich espresso, frothed-milk beverages and traditional coffee with a simple one-touch system. While coffee die-hards might be reluctant to give up the control manual machines offer, the Impressa delivers astonishing results automatically.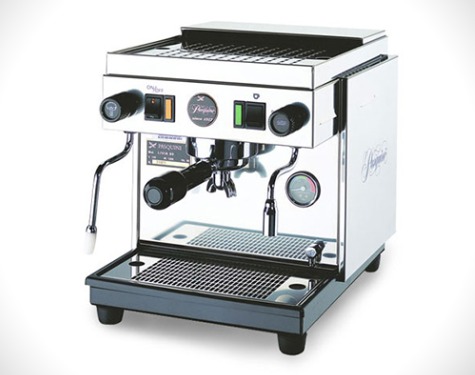 Pasquini Livietta

A compact machine perfect for yachts and vacation homes, the Livetta ($865.00) is a semi-automatic, commercial-quality espresso maker by powerhouse Pasquini. The stainless steel machine measures only 12 x 8 inches, yet it houses a "powerful 15 bar pump and 2 thermoblocks that can brew and steam simultaneously," says Pasquini. The Livetta heats quickly (approximately two minutes for espresso and four for the milk steamer), and the boiler is extremely durable. According to Seattle Coffee Gear, "with dedicated boilers for brewing and frothing, the Livietta eliminates the delay between the two. With regular maintenance, the boiler will last the life of your machine."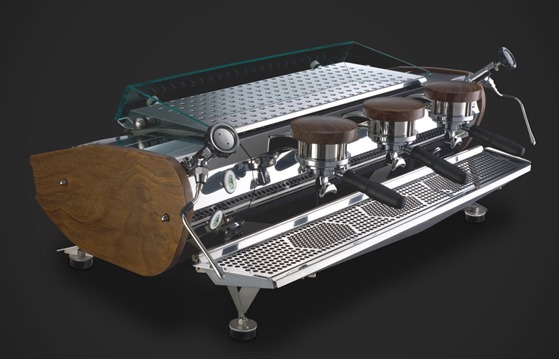 La Marzocco Mistral
While a bit commercialized in size for home use…if you entertain often, this may work! The Mistral by La Marzocco sets the standard for luxury espresso makers. The machine, which generally retails for $24,000, features a cutting-edge, postmodern design by Kees van der Westen and is hand-built to order. According to Forbes, the Mistral uses "dual-boiler technology to increase temperature stability while the shot is being pulled." This eliminates any burned aftertaste for a cup of espresso that's smooth as silk. The Espresso House praises the Mistral, saying that it "grants tailor-made pre-infusion, strives to give back the direct control and manual feel of brewing espresso coffee to the barista, in an aim for excellence not readily found anywhere else."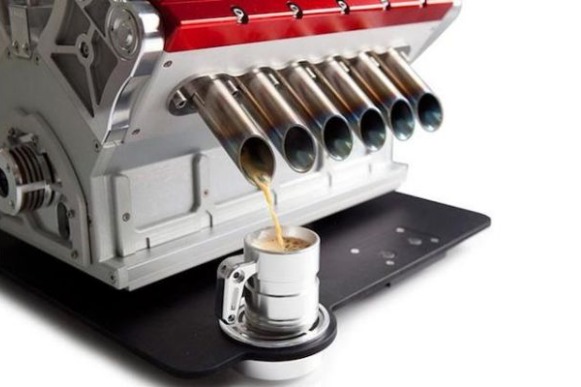 Espresso Veloce Serie Titanio V12
As a tribute to the renowned grand prix engines of the 1990s, the 'V12′ by Espresso Veloce brings fast cars and functionality to your countertop. Dispensing an aromatic, italian-style coffee out of one its six titanium exhaust pipes engineered with alloys like titanium, aluminum and stainless steel. This is a highly unique counter top appliance that really shows you mean business when pumping out your jolt of java. Properly called Espresso Veloce Serie Titanio V12, the coffee machine will be limited to only 500 units and is priced at around $16,000. It also comes in lower priced v8 models as well.