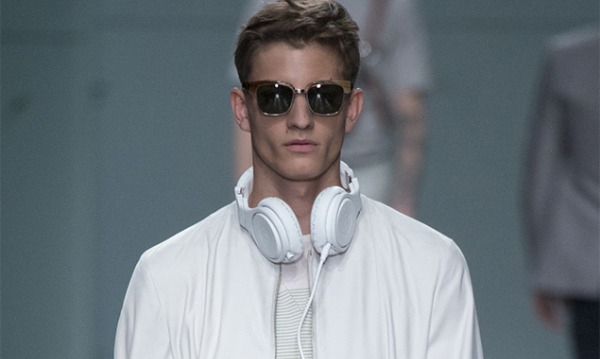 The Rome-based luxury label showed off a new collaboration with the hip headphones company at their show on Via Solari in Milan this month.
Set to launch at the end of this year, the headphones are crafted in selleria leather and handstitched by Fendi's artisans. An ultra-luxe black crocodile leather version was also created to celebrate the launch.
They'll hit stores with ten color options including sunflower yellow, fire red, emerald green, blackboard and asphalt, all in ton sur ton design with the Fendi logo on the side and top.