Lingerie inspired by the glamourous 1920's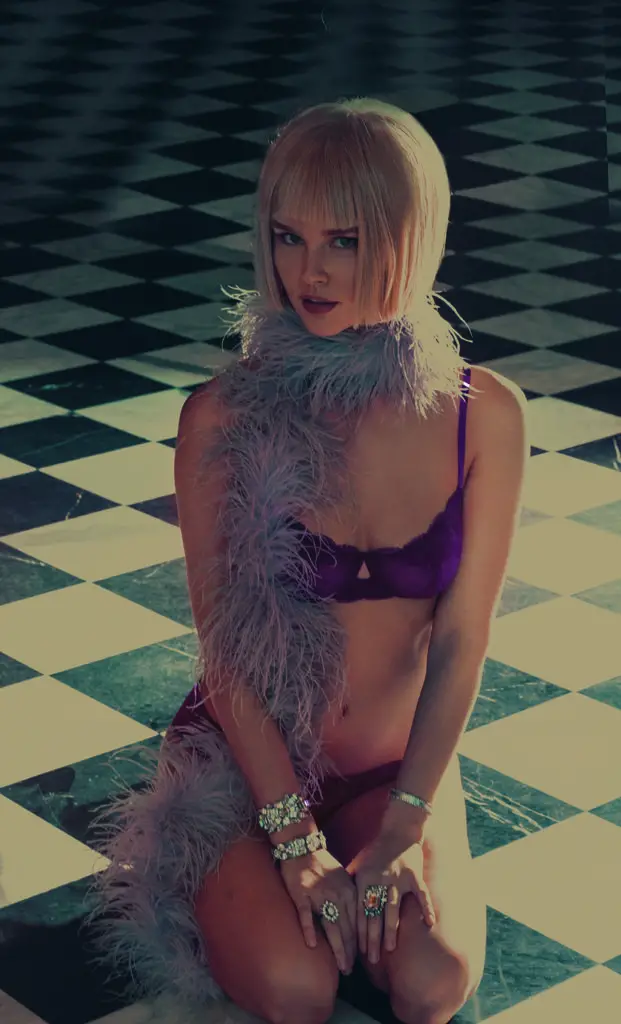 Cosabella's Fall 2016 Collection is inspired by the glamourous Art Deco era of the 1920's and the Art Nouveau movement that swept through the world. Elements from both eras are blended together and reimagined with a fresh updated aesthetic.
The story of Fall 2016 is told through the rich colors and bold jewel tones reminiscent of the Art Deco movement that epitomized luxury and glamour. Bold geometric shapes and lavish ornamentations are interpreted into Starburst with beautiful st uds forming a graphic motif on a Cheetah base. Astaire features a geometric ink blot motif, a modern tribute to the 1920's works of art. Risqué, a completely sheer forever mesh with flock velvet application forms a criss cross design.
The Art Nouveau era was a decorative style filled with natural forms and accentuated with plants and flowers. Clara is reminiscent o f the art nouveau movement with an allover floral print and is highli ghted with a contrasting trim print. The intricate linear lines of th e times are reflected in Capone in an allover Zebra print. Named in hom age to the Art Nouveau movement, Nouveau's floral lace features an intricate linear cut lace detail. Dolled up, a delicate and com pletely sheer lace is accentuated with a beautiful allover floral motif . Inspired by the retro style of the 1920's hidden bars, Speakeas y is constructed in completely sheer engineered mesh featuring engineered embroidery for a tattoo like effect on the body, wit h Cosabella's updated twist on Speakeasy there is nothing left to hide.
Functional foundation pieces that are indulgent and intended to be noticed inspired Evolution, a new everyday basic collection designed in modern silhouettes and crafted in smooth Italian microfiber are a must have staple piece in your lingerie drawer . Influenced by the exterior lines of buildings in a city, Metrop olis is reflected in contrasting clean lines of the contrasting trim.
Elements of nature's beauty and influences from fine art can be seen reflected throughout the Fall 2016 collection.
For this collection and others, visit: www.cosabella.com