Gucci kicks off summer with a fresh new inspiration in the form of a chic rock mixed with punkish whispers of floral.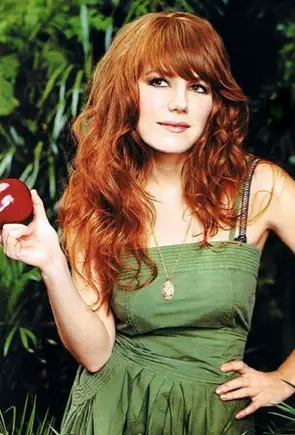 English Singer/Songwriter Florence Welch of "Florence and the Machine" is leaving her "Dog Days" behind with the launch of her North American tour. Not only will she be opening a select number of U2's shows, she'll be rocking her own tour in style, donning duds designed specifically for her by Gucci.
Florence easily evokes deep emotion inside anyone who listens to her raspy yet feminine voice while she sings. I would personally describe her as an English mix of Tori Amos meets Fiest. Her style is a mix of rock and soul and she has quickly catapulted into the musical limelight over the past few years.
Gucci's Creative Director /Design Genius,  Frida Giannini, hand plucked the 24 year-old rock icon from the trenches of rock and roll, designing all of her stage costumes and utilizing feminine patterns consisting of flowing pleats with ruche, floral and dots. The gowns are sexy and whimsical with a hint of "Cosmic Love".  Giannini herself worked her way up in the fashion world through Italian fashion house Fendi and into the illustrious and sophisticated Gucci, eventually replacing Tom Ford as Creative Designer of Accessories before stepping into the role of Creative Director.
How did Florence tread onto Giannini's radar?
Giannini was allegedly overheard saying, "When Florence first came onto the scene, I was captivated by her eccentric style and her willingness to dare. I felt there was such an authentic energy to her sound and her look.…I used one of Florence's songs, 'Hurricane Drunk' to set the mood for my Autumn/Winter women's show, as she was truly an inspiration for this collection as a modern day icon with her cinematic allure and powerful presence."
I am excited to see that Gucci, the super power of Italian fashion has chosen an Indie Pop singer to costume. I was totally surprised when I heard the news. Sometimes the best part of fashion is the unexpected; the surprises. The excitement of knowing that a new creative explosion can come out of a talented team, even when they are so completely diverse, such as this case.
Gucci has collaborated with Florence to create a masterpiece of on-stage gowns, but could this mean that Florence is the official new face for Gucci?  One can only hope.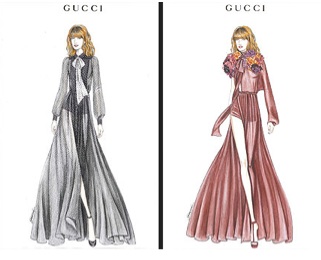 ---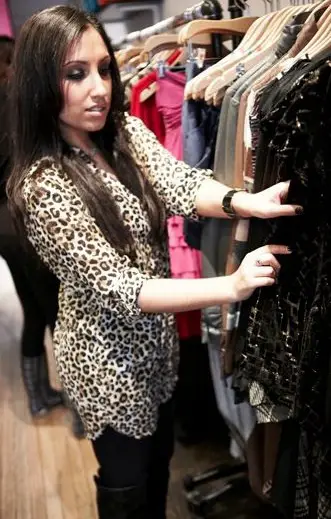 Valeria Carrano is Fashion Director for Italia Living.
To learn more about her, visit our About Us page.