What do you get when you blend soft cashmere, handmade perfection, and fine Italian craftsmanship? Fashions by Italian designer Bruno Manetti.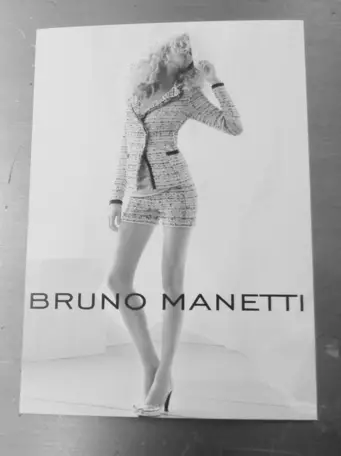 I had the pleasure of meeting Mr. Manetti at a showroom in Soho. He came directly from the airport, having arrived only a few moments before on a flight coming from Italy. There were no signs that he had just gotten off of a transatlantic flight; His face was fresh and his smile was genuine.
We sat and chatted amongst the racks of his upcoming fall line of cashmere cable knits, sheerling lined jackets and mink lined collars.
Our conversation flows between Italian and English with relaxed ease. "Le donne sono tutte bellissime. Be yourself, but be feminine," he tells me.
Mr. Manetti comes from a typical close-"knit" Italian family in Florence, Italy. After studying foreign languages while in college, he decided to go into the family business of designing clothing. The company was named after his mother.
"I had no idea about fashion or sales." He laughs.
But he nonetheless decided to start a small line of about 20 pieces, so he zipped around in his little Fiat and drove to Germany, where he went to visit clients. But the line turned out to be a disaster. The collection was made up of the wrong colors and shapes for the European market that he was targeting.
What happened next is an inspiration to me, and I hope an inspiration to any other determined individual, whether in NYC, Italy, fashion or any other industry.
He returned home defeated but determined. What was the next step? He went "shopping". He went into buying…researching and studying the trends and styles that the market and the consumer were looking for. Three weeks later he launched a new and improved collection, this time a success. The Bruno Manetti line was born.
His inspiration is "La vita quotidiana", or "daily life" of young people who are traveling through cities and towns, looking comfortable and stylish. Known for his cozy and comfortable cashmere, his designs can be described as "molto feminile", or "very feminine", something that every woman wants and every woman needs.
What can we be expecting next from this knit genius?
"I would like to develop a total look- more pants, more leather and more suits."
Whatever he comes up with next, I think it's safe to say that it will be wonderful, like Bruno himself.
You can find more information about Bruno Manetti's line at www.brunomanetti.it.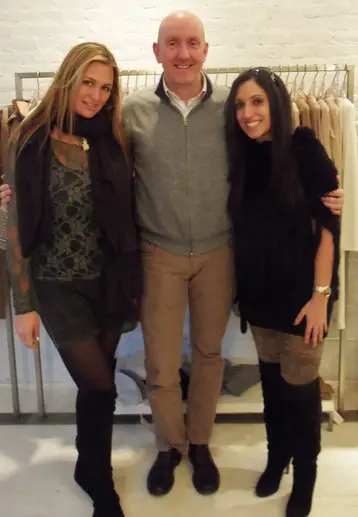 ---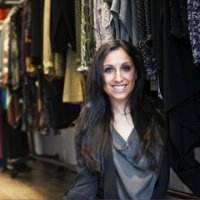 Valeria Carrano is Fashion Director for Italia Living.
To learn more about her, visit our About Us page.