Inspiration through Italian architecture and craftsmanship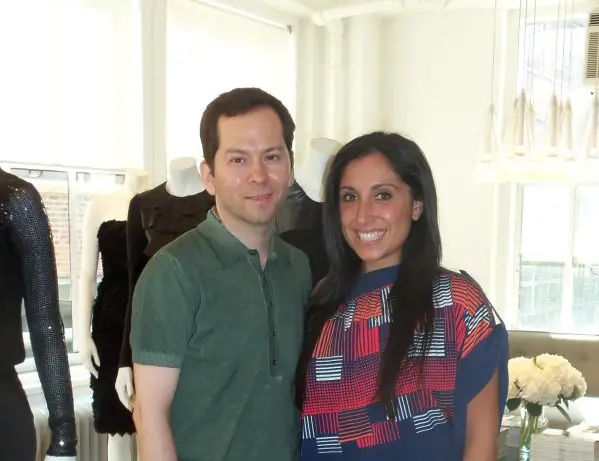 "The people are warm and the food is amazing", said Rolando Santana while describing his latest trip to Italy, as we are sitting in his immaculate showroom with the sun streaming in through the large surrounding windows.  I observe the racks of clothing hung neatly along the walls. Rolando Santana had just greeted me with a warm smile and we are now sitting by these windows to discuss the inspiration for his latest collection.
What city has arguably more influential and detailed architecture than Florence, Italy? That is where Santana discovered the romantic facades, sculptures and arcs to influence his spring 2012 collection.
"I lost myself for five hours in the Uffizi Gallery," said Santana, referencing his latest trip to Florence.
Ivory, sage, greens and silks representing the muted colors and rounded curves are what make Florence such a global icon. The Battistero di San Giovanni and The Basilica di Santa Maria del Fiore are two more religious structures where he drew inspiration.  All of his materials and fabrics are from Italy, including production, so the entire collection breathes "Italian luxe and finery".
The messages that Santana is trying to convey to his clients are that "luxury" and "every day" can be mixed. His runway shows don't convey "shock value" like other high end designers do, because for him, it is important that his clients relate to the collections and wear them for work or play. His dresses are simple, comfortable, and elegant.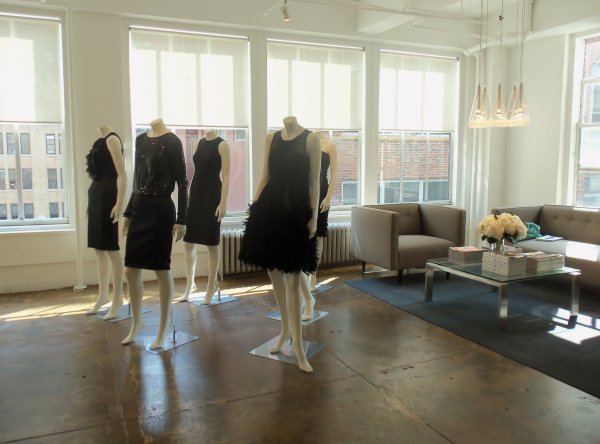 As with any successful designer, Santana created a main line and a secondary line. His secondary line is more transferable and focused on every day women, while the main line is special and not necessarily for every day. Of course, both lines have the same impeccable craftsmanship.
"I have the freedom to dress women how I want", he says about starting his lines.
Where did Santana begin this journey?
His first job in fashion was as an Assistant Designer at Spenser Jeremy. He was promoted and moved around a bit until he eventually landed a job as VP of design with Kellwood Company's Designer Alliance. In 2009 he launched his own line, Rolando Santana.
Some famous names that have worn Santana's dresses are Tinsley Mortimer, Sports Illustrated model Irina Shayk, and Ms. Universe. He also mentioned a few requests for custom wedding gowns, which is of course a very exciting and honoring request for a bride to make!
"Dresses are the ultimate femininity. They are elegant. When you put on a structure that's beautifully made, there is no better compliment", he says.
Aside from dresses, Santana's best selling item is his trench from his spring 2010 collection, now showing in his contemporary line. His designs can be found at many high end boutiques and in Neiman Marcus. Santana does 90% of his business in boutiques because client relationships are important to him. He travels personally to attend the private trunk shows that the boutiques hold, taking requests from customers and giving optimum customer service. It becomes a woman's personalized experience, not just a shopping trip.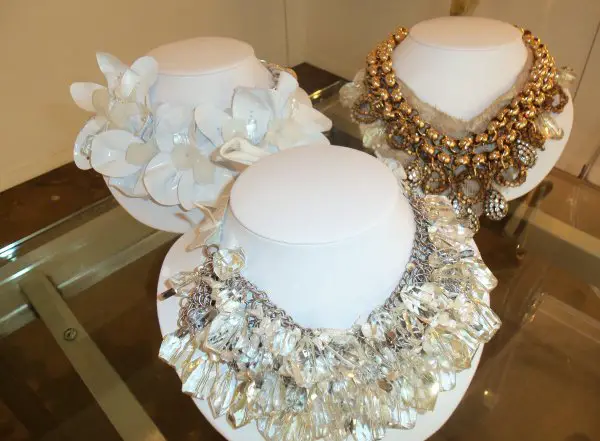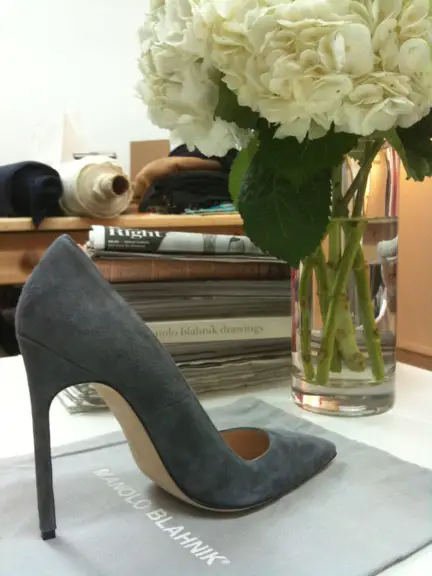 He is also collaborating with Shoe-sation Manolo Blahnik for his spring 2012 runway. I was given a sneak peak at some of his designs and they are absolutely gorgeous. This collaboration will be an explosion of raw talent and creativity for both designers.
While spring 2012 will be his fifth collection, the future has much more in store. He is planning a handbag line to come out by spring 2013, all leathers from Italy, of course.
After chatting with Santana, looking back on the wedding gowns, Manolos, Italian silks and of course the famous trench ( among others), it is clear that italialiving.com and the Italian community can be expecting to see much more of this talented gentleman.
---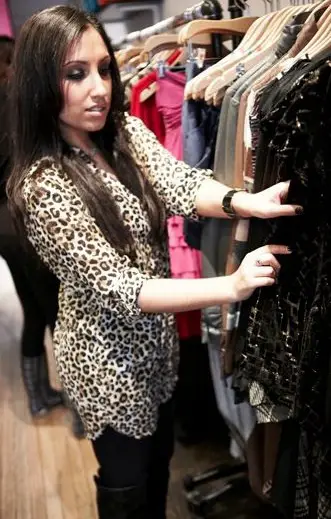 Valeria Carrano is Fashion Director for Italia Living.
To learn more about her, visit our About Us page.