Daily Life on the Amalfi Coast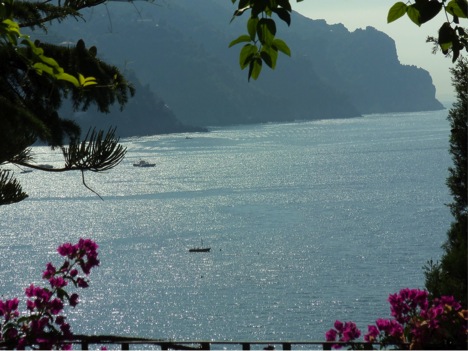 Daily life on the Amalfi Coast is full of sunshine, garlic and lemons. Riding a Vespa along the famous Amalfi Drive, curving between the cliffs and the sea, I look at the view and wonder what I did to deserve living in such a breathtaking place.
You can tune in to my short video series documenting my daily life here, but in the meantime I will tell you a little about my latest adventures.
The Amalfi Coast is composed of a variety of small towns just south of Naples on the Mediterranean coast. Houses are built into the rocks and cliffs overlooking the sea. Lemon groves and grape vines are scattered through the winding roads. Life is simple here and revolves mostly around family. Every day for lunch, families join and sit for a meal of pasta and wine, followed by seasonal fruit and an espresso. Then a swim is usually in line before getting back to work. Everyone has a tanned glow and is smiling, offering some sort of food or beverage, using loud voice inflections in both Italian and Neapolitan dialect accompanied animated hand gestures. 
My main source of transportation here is hitching a ride, or "prendere un passagio". Since the coast is so small, I more than often know someone passing. I usually jump on the back of a vespa and ride from one town to the next, visiting family, friends, or discovering new beach.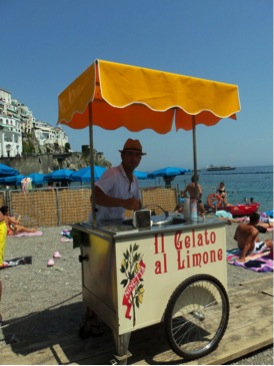 The economy here thrives on tourism. The economic crisis hit the coast like a ton of bricks, but it is slowly recovering. This year my cousin Andrea (Andrew in English) started a new business making lemon slushies (or granitas), from a small cart. The lemons are of course grown locally and organically and his granitas are the best on the coast (I'm not biased). It makes me laugh to see him rolling by along the beach or the port with his cart, and he has an equally fun personality to accompany it.
The beaches offer sunbed and umbrella rentals, restaurants cook recipes with fresh fish caught daily, handmade pasta, and locally grown vegetables and fruit. Hotels include terraces overlooking the sea and the shops sell handmade ceramics, unique to the coast.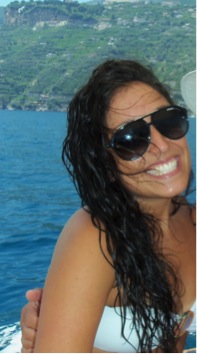 Sometimes I feel like I stepped back in time and imagine my great grandmother Rose and great grandfather Fabiano walking the same cobblestone streets that I walk every day. I go to visit my aunts, and as we sit in the kitchen I listen to their stories about my great grandmother, who died when I was a child. She left Amalfi to find a better life, and my great grandfather followed her onto the ship all the way across the Atlantic to Ellis Island, pressing for her hand in marriage. She finally agreed and they married in New Haven, CT, which is the sister city of Amalfi because during the depression many Amalfitans went to New Haven.  Rose and Fabiano stayed together to raise 3 children, 7 grandchildren, and 6 great grandchildren.
Now here I am, with fire in my heart, tracing my roots back to where it all began.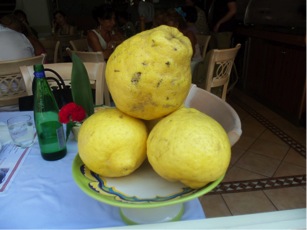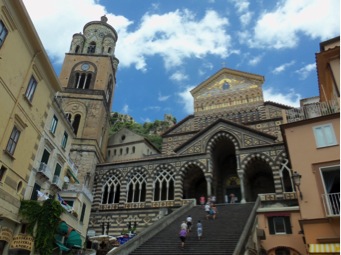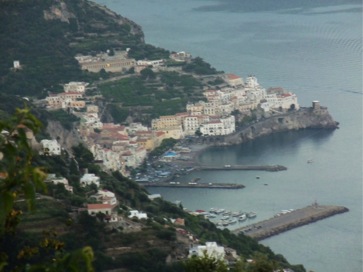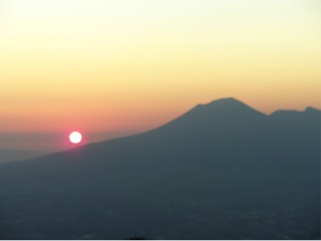 ---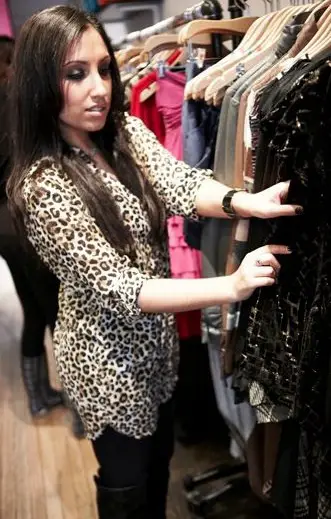 Valeria Carrano is Fashion Director for Italia Living.
To learn more about her, visit our About Us page.