Tod's to embrace haute couture and serve clients more than fashion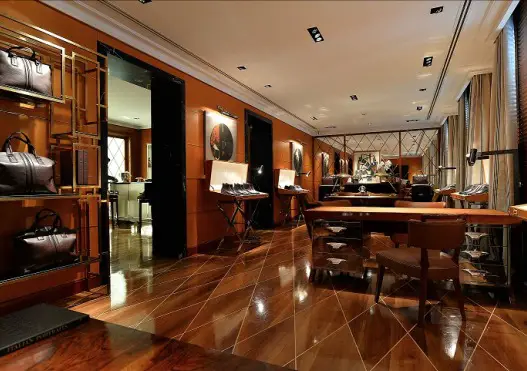 Italian luxury shoemaker Tod's inaugurates Wednesday a new ultra-luxury space called 'Sartorial Touch' at its Milan flagship store – 22, Via Spiga. The 'Sartorial Touch' concept which covers the entire 4th floor is dedicated to men's Made to Measure products – shoes, bags, luggage and small leather accessories. 'Sartorial Touch' has been conceived as an exclusive English Men's club, accessible to select consumers.
J.P. Tod's customers will be able to order bespoke type of leather (colour, finish etc) and a particular design, making it an entirely Made to Measure product which is available only by order and is delivered worldwide in 2 months from placing the order. Diego della Valle, the owner of Tod's Group explains that his intention is to revive the old tradition of a club, where customers would interact, especially on collectible items but would also have fun, by having a drink at the bar.
Tod's will introduce 'Sartorial Touch' gradually, at its flagship stores in London, Paris and New York – by the end of this year.