Second track of her upcoming Christmas album recorded at

Capitol Studios in LA and Abbey Road Studios in London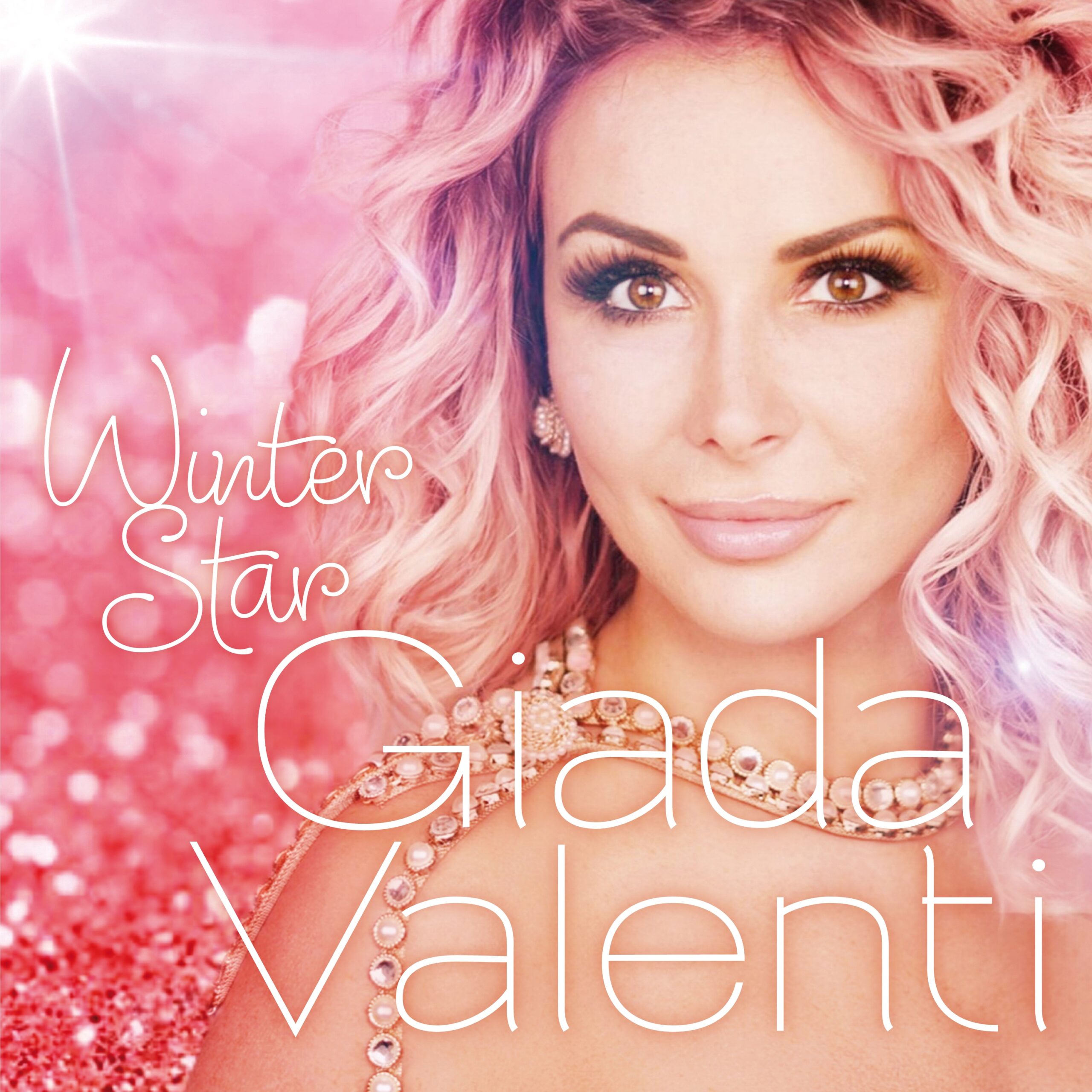 It took an award-winning team working on two continents, recording at Capitol Studios in LA and Abbey Road Studios in London, to bring Giada Valenti's Christmas album to fruition, but the wait is nearly over. The second single from the Italian singer's upcoming Holiday album is a warm interpretation of "Winter Star", a song written by Canadian country star Johnny Reid and award-winning producer Bob Ezrin. "Winter Star" will be available on December 2, 2022, and the full album is scheduled for a release in the fall of 2023.
"There is so much excitement and joy at Christmas", she reflects from her Las Vegas home, "even for people that not even celebrate Christmas for their religion. There is something magical. When I heard this song I felt an instant connection. I realized that the sky and stars had been there for all the Christmases. The line Winter Star of love and peace that guide us safe at home felt to me like the symbol of family and friends together in peace at Christmas time. Every time we need a safe harbor, there is nothing more comforting and peaceful than being home". 
Valenti's Christmas project reunited the Italian singer with eight-time Grammy-winner Gregg Field (Seal, Alejandro Fernandez, Placido Domingo), who produced her stunning 2016 release, From Venice with Love. It features musical arrangements by Jorge Calandrelli (Tony Bennett, Celine Dion, Yo-Yo Ma), Chris Walden (Adele, Andrea Bocelli, Josh Groban), and Shelly Berg (Gloria Estefan, Renee Fleming), Fio Zanotti (Zucchero, Adriano Celentano), who bring 17 Grammy nominations and six Grammy wins to the table.
The album's first half was recorded at LA's Capitol Studios by engineer Don Murray (Mariah Carey, Johnny Mathis). Giada was joined by a remarkable group of musicians, including Tariqh Akoni (Josh Groban) and Anthony Wilson (Diana Krall) on guitar, and Nathan East (Fourplay) on bass. Producers Berg and Field joined the fun on piano and drums, respectively.
The remaining tracks were recorded at Abbey Road, where Giada was accompanied by the Royal Philharmonic Orchestra under the direction of Robert Ziegler. Four-time Grammy winner Simon Rhodes (John Williams, James Horner), Abbey Road's Senior Engineer, did the boards.
ABOUT GIADA VALENTI:
Singer and songwriter Giada Valenti was born and raised in Venice, Italy. She is best known in the United States for her PBS music special From Venice with Love, which aired nationally in 2015, 2016, and 2017. In November 2017, she debuted as a headliner in Las Vegas with a concert at The Smith Center for the Performing Arts. In October 2018, she made her debut at Carnegie Hall in New York City, where she returned by popular demand in 2019. Another highlight was being asked by Andrea Bocelli to sing with him, at a concert benefitting his foundation. Her albums include And I Love You So, Italian Signorina, My Lullaby, and From Venice with Love. Giada is also a Tiramisu expert and has done cooking demos on television shows around the country making the famous Italian dessert.
Link to listen to "Winter Star":  https://GiadaValenti.lnk.to/WinterStar