Italy's oldest and most celebrated legend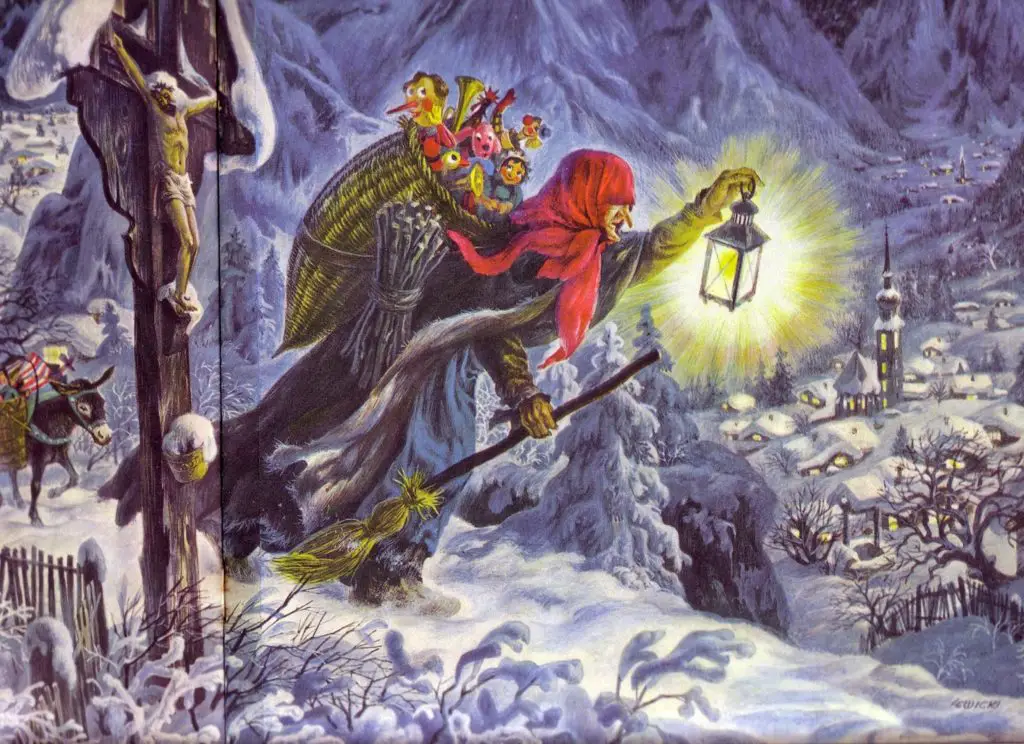 The Feast of the Epiphany is celebrated January 6 with a national holiday in Italy, and the tradition of La Befana are a big part of Italian Christmas celebrations. Epiphany commemorates the 12th day of Christmas when the three Wise Men arrived at the manger bearing gifts for Baby Jesus. The traditional Christmas holiday season in Italy lasts through Epiphany.
Like children around the world, kids in Italy as well, look forward to the arrival of the red-suited Babbo Natale on Christmas Eve.  However, this relatively modern tradition pales in comparison to the anticipation generated by the arrival of an old witch in early January. For Italians, La Festa dell'Epifania on January 6th is as significant a holiday as Christmas Day; especially for Italian children!
According to the Italian legend, La Befana, a witch-like woman riding on a broom, refused to join the Wise Men on their journey to see the baby Jesus. When she regrets her decision, she sets out to bring gifts to the Child but never finds him. Instead, she leaves gifts for other children. Italian children leave out their shoes or put up stockings for the Befana to fill on January 5th, Epiphany Eve.
And the legend continues that every Epiphany Eve, the old, tattered and soot-covered Befana flies around the world on a broomstick and comes down chimneys to deliver candy and presents to children who have been good during the year. For those who have fallen a bit short of model behavior, la Befana will leave lumps of coal.  Knowing that all kids can't be perfect year-round, some shops in Italy sell carbone or black rock candy that actually looks like pieces of coal… so even those not quite perfect can still enjoy a sweet treat.
Unlike today's more well known Americanized Santa Claus, La Befana has been a holiday tradition in Italy since the XIII century and comes Italian folklore.
The arrival of la Befana is celebrated with traditional Italian foods such as panettone and marks the end of the long and festive holiday season in Italy. In honor of the Three Wise Men, Italians go to church and enjoy spending the day with family.