Tuscany might be better known for her Renaissance cities and vineyards, but Italy's most beloved region holds her own when it comes to spectacular seaside destinations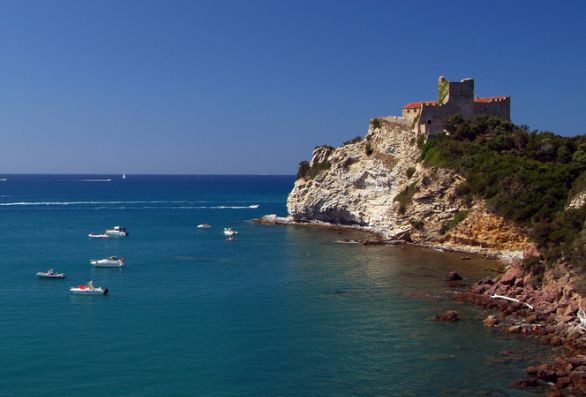 In fact, for the second year running, Legambiente and the Italian Touring Club have snubbed Sicily and awarded the title of most beautiful beach to Le Rocchette, a veritable paradise on the border of Castiglione della Pescaia in the region's south.
But if you want to beat the crowds and experience the gorgeous Tuscan coast in a more intimate setting, get off the beaten track, be prepared to hike and check out these incredible secluded coves located not far from Le Rocchette on the Argentario Coast.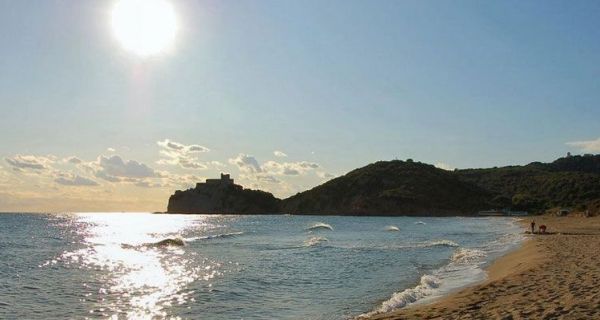 So, here are some of the best secluded coves…
Mar Morto
Its name literally means the Dead Sea, but it's not what you think. Mar Morto is protected from harsh winds, meaning its waters are so calm they don't appear to move… and are hence 'dead' according to Italian logic.
This calm is the beach's claim to fame, allowing amateur explorers to take in its magnificent sea floor with little more than a pair of swimming goggles. Back on the surface, Mar Morto stares at the Isola Rossa, a giant red rock positioned directly in front of the beach. You can reach this mini island by canoe (€10 per hour) in about 20 minutes.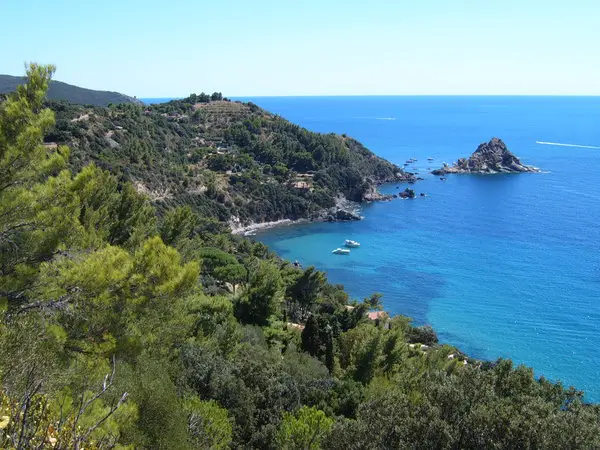 Mar Morto has no sand, so sunbaking can be uncomfortable. If you need a respite from all the rocks, head to the nearby hot spring, which is not only meant to be good for your health, but is also naturally warm.
How to get here: Mar Morto is on the Argentario Coast, just outside an area known as Località La Maddalena.
Cala Purgatorio
Continuing with the macabre theme, this cove's namesake is Purgatory, which sounds utterly pleasant in comparison to its nickname, Bocca d'Inferno or Hell's Mouth. It's next door to Mar Morto and is the most secluded of the bunch simply because visitors have to brave a 30-minute hike through the Mediterranean scrub to get here.

The walk is definitely worth it, although you'll want to pack light as the path is steep and winding, especially near the end. The water can get a little choppy here, but the sand is soft and there's none of the usual debris or cigarette butts you associate with most Italian beaches.
How to get here: Follow the signs from Località La Maddalena.
Cala del Gesso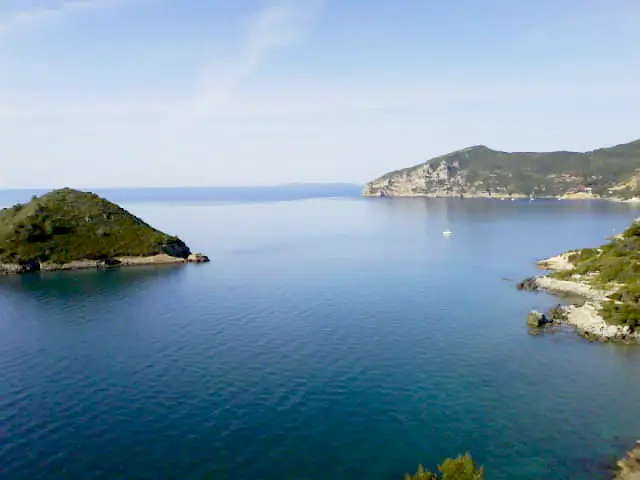 This gorgeous beach takes its name from its chalk-like sand, which the inner interior designer in me feels obligated to mention is the perfect complement to the turquoise water.
The cove is protected from the winds, but there's enough of a breeze that the air doesn't become stuffy, which is sometimes the case at Mar Morto. For most of the year, Cala del Gesso is deserted, although you will see the odd yacht bobbing just off the coast. The beach is easier to reach by water than by land, but if you're sans watercraft, you can follow the designated path from the road. The trek takes about 15 minutes.
How to get here: Cala del Gesso is located outside Porto Santo Stefano on the Via Panoramica (Strada Provinciale 65).
Bagni di Domiziano
Monte Argentario's northernmost beach, Bagni di Domiziano, peeks out from a veritable forest of pine trees. It's a spectacular sight that goes a long way to making you feel like you're on a deserted island.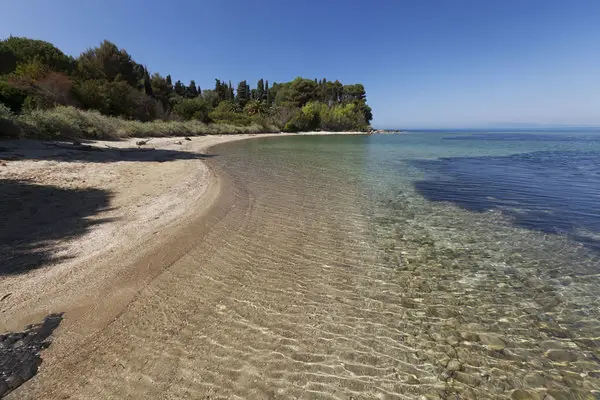 Pull out your scuba gear to truly appreciate the coral and its finned inhabitants or wait for the low tide to visit the remains of the beach's Ancient Roman villa. Once home to the Domitii Enobarbi family, relatives of the emperor Nero, the villa dates back to 36 BC. Keep an eye out for the large stone tanks, which were used to breed fish.
How to get here: Bagni di Domiziano is 3km from Porto Santo Stefano on the Strada Statale 440.
---
By Elisa Scarton Detti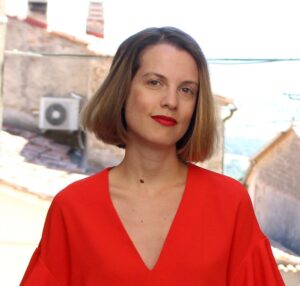 Elisa is an Australian journalist who came to Tuscany for a year, fell in love, how cliché? And decided to stick around. Not one to keep paradisical holiday destinations to herself, she now writes a Tuscan travel blog and online travel guide about the infinitely beautiful Tuscan Maremma, so that others can get a taste of la dolce vita.
---
While you're at in your planning, make sure you have a good dive watch. Some suggestions here: https://www.globosurfer.com/best-dive-watches/