A different summer fashion look embracing safety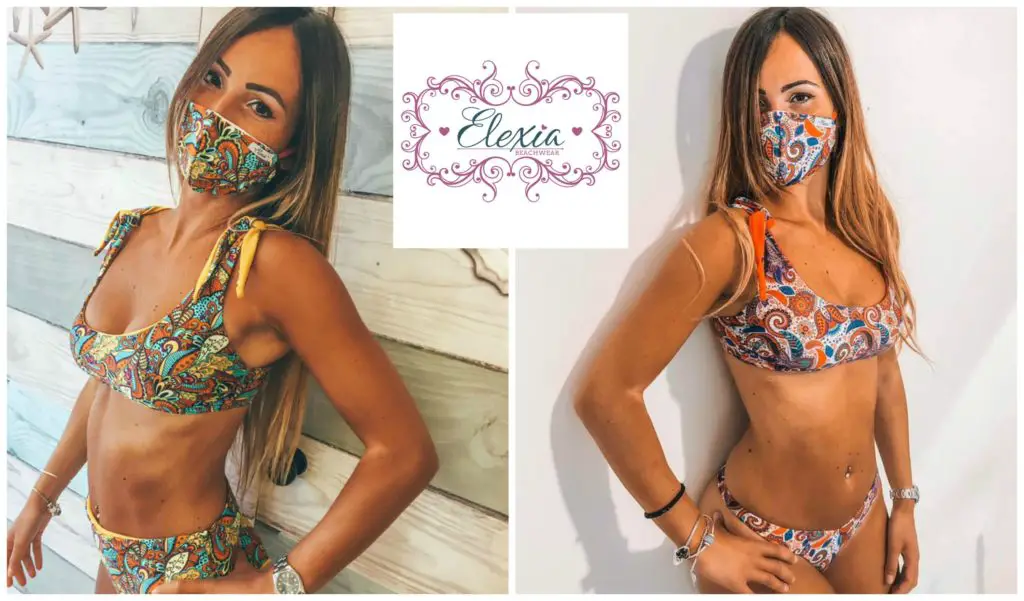 Italian designer, Tiziana Scaramuzzo, the owner of a small artisan workshop, Elexia Beachwear, based in Senigallia, Italy, began producing the bikini/ mask combos for fun during the pandemic. The 'Trikini' which began as somewhat a joke, is now in high demand. Especially as government restrictions for face-coverings continue long term.
The three-part swimwear comes with a traditional matching bikini top and bottom, as well as a third component: a matching face mask.
Early on when the lockdown was implemented, Tiziana was forced to halt production on her bikini line. She and her family began to make masks with the materials they had. She posted photos of her mask creations on her Elexia Beachwear social media pages, where they were well received.
Now as warmer weather approaches and some restrictions lifted, people want to go to the beach, but still feel safe. Plus, in most places a mask is still a government requirement. So while it may prove to create an awkward tan line, the Elexia Beachwear Trikini at least embraces the mask in a coordinating fashionable way.
Visit them on:
Instagram: elexia_beachwear
Facebook: ElexiaBeachwear