Not traditionally known for its skiing, but Italy does offer some of the best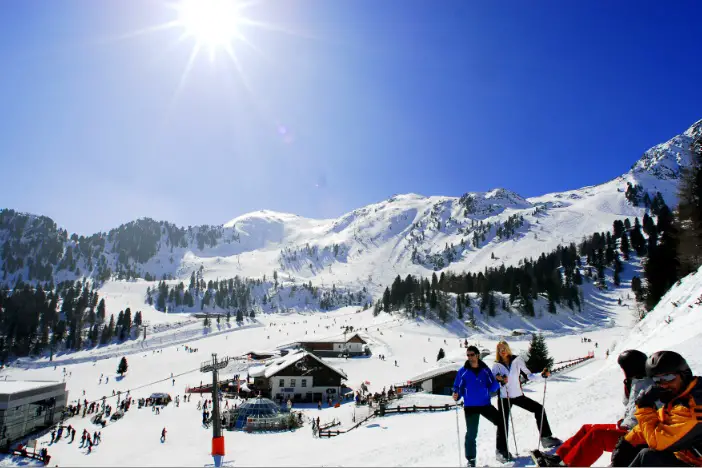 For a relatively small country, Italy packs in an impressive range of mountains, from the Alps in the north to the Apennines, often described as Italy's spine. It has slopes fit for skiing from October to May, and at the height of the season there are few better places you could be. With an inclusive ski culture that caters to people of all ages and ability levels, it's the ideal destination for a challenging and exciting family vacation.
Fantastic Italian Locations
With so many great locations to choose from in Italy, it can be difficult to make up your mind! These are some of the best:
Cortina D'Ampezzo – everything you've heard about traditional Italy and more, this charming resort is built around an ancient Dolomite town. It has a good mix of slopes and attracts a glamorous crowd, making it perfect for those who love the sophisticated nightlife.
Roccaraso – an expansive Apennine resort in the Abruzzo area, this is much loved by locals but little frequented by tourists, so it's quiet on weekdays and its comparatively gentle slopes are ideal for those who want a relaxing experience amid beautiful scenery.
Passo Tonale – in use for centuries, this is one of the most consistently satisfying sites in the country. It has a great range of slopes so it's ideal for groups with mixed ability levels, and its English-speaking trainers provide great tuition.
Champoluc – an excellent choice for families, this is a site where kids can get lessons from the age of just four. There's also a nursery where you can leave smaller children while you enjoy the slopes and the stunning scenery.
A Family Adventure
Skiing is a wonderful choice for a family vacation because, at the right resort, it can provide active fun for everyone. Look for a resort with a nursery and, if your kids are interested in learning to ski, a good tutor. Some resorts also have snow-related games and activities for children who lack confidence on the slopes or get tired out before adults do.
Packing for a Skiing Trip
To make the most of your ski vacation, you'll need to be well prepared. It's usually more practical to rent skis when you get there, but check with the resort to find out what is available. Make sure you have good quality ski boots
and ski jackets
that are warm but still allow plenty of maneuverability. Don't forget warm socks, gloves and hats – you lose a lot of heat through your head – and make sure you have suitably secure sunglasses so bright sunlight reflected off the slopes doesn't dazzle you. You may also want to pack some eveningwear if you're intending to socialize after the day's sport is over.
Italy is a beautiful county where you'll find the people warm and welcoming. It has no shortage of amazing sights if you want to wind down when your skiing is over, and the skiing itself is guaranteed to thrill.
---
If you would like the high quality of a Canada Goose coat at a fraction of the cost – check out the highly recommended and reviewed brand OROLAY