Providing guests perfect warmth among the snow and relaxation year-round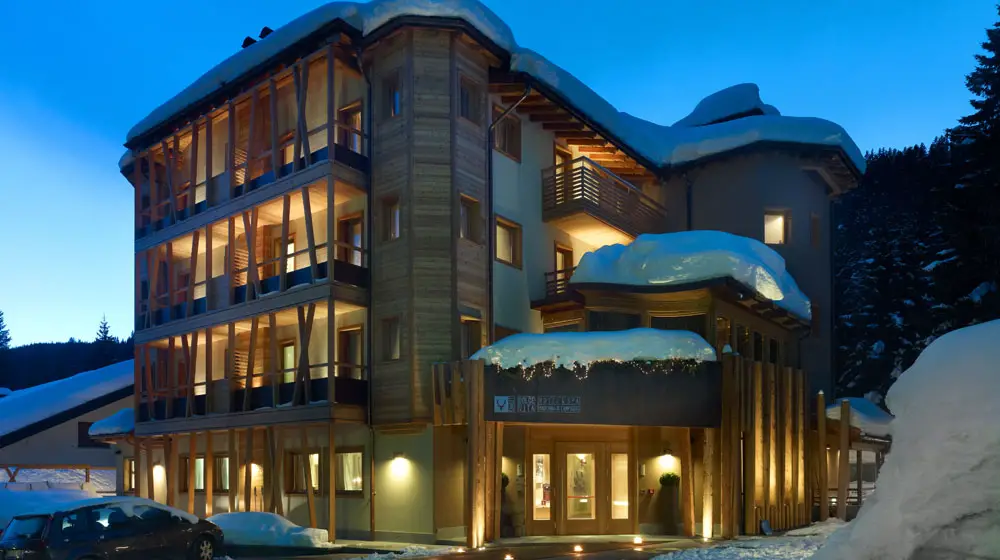 The words, 'luxury boutique hotel and spa' sum up this little mountain destination in Madonna di Campiglio, Italy perfectly. As soon as you enter D V Chalet's lobby you know you have found something special; you get a feeling of warm hospitality, attention to smallest detail and it very quickly becomes clear that everything centers around the guest.
The hotel is a perfect marriage between old traditions and modern styles, where 20 bedrooms, some with fireplace, are set in calming natural colors and offer a special and soft hospitality. Each bedroom is different from the other and has been decorated using high quality fabrics that reflect themes such as seasons and mythology.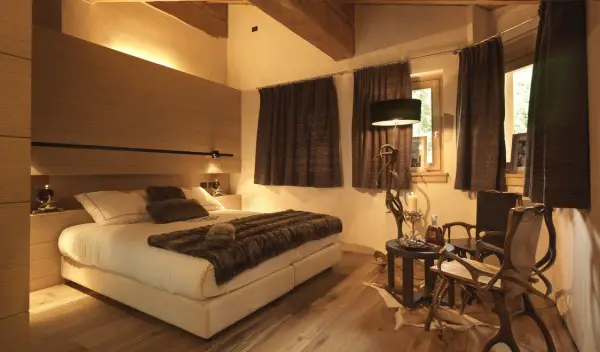 The reception area is rather unusual and escapes the stereotype of a hotel. The lounge with its large fireplace creates a very welcoming area where you can sit and relax amongst warm blankets to chat, read a book, sip a Marzemino or a cup of tea. The 'Stube da Tiz' is a warm nest of antique Trentino pine, where you can meet with interesting people or you can let yourself be tempted by delicious mountain dishes. In the restaurant 'Deodat de Dolomieu' the fireplace is lit first thing in the morning and guests are welcomed by the warm glow of the fire. The main a la carte restaurant is very popular amongst locals, so booking a table is essential.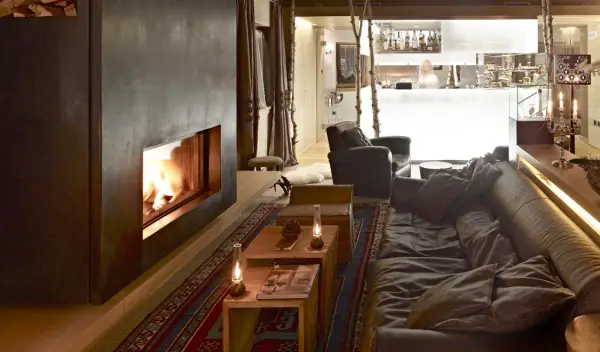 Hotel guests have free use of the Spa Panta Rei. Here you will find the 'flow' pool and hydro massage; Finnish sauna and a herbal Turkish bath; ice waterfall; hot and cold showers with color therapy; salt cave with Himalayan salt on the walls; saline waterfall, and salty water atomizers. The cave is also equipped with water beds, color and music therapy. In the Beauty Centre you will be able to let yourself be cuddled by expert hands and to choose the most effective treatments made of both Thalasso Products and Phyto Elements.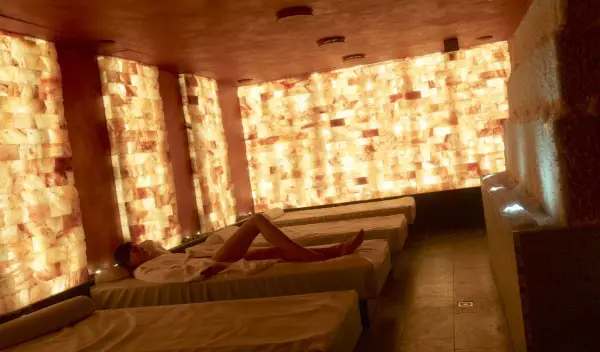 All in all this is a fantastic little hotel and would be the perfect place to stay if you want to impress a loved one or a dear friend, or simple wind down and pamper yourself.
Madonna is a long-established and traditional town that is set in a wooded valley beneath the beautiful Brenta Dolomites. It attracts an affluent Italian clientele which is reflected in the standard of the luxury hotels, shops, bars and restaurants. The village is busy all day and promenading is an early evening ritual.
For more info visit: www.dvchalet.it/lang/EN/homepage