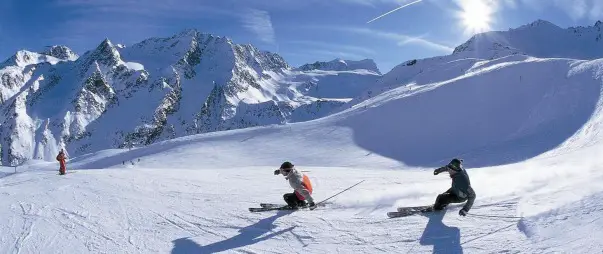 With many people planning their outdoor winter snow activities this time of year…Italy has become one of the top destinations among skiers, snowboarders and other snow sport aficionados.
Skiing in Italy was traditionally considered to be the cheap option for those wanting a ski holiday in the Alps.  Ski holidays in Italy are often overlooked as a ski destination on account of the neighboring ski meccas of France, Switzerland and Austria; however, Italy has all the ingredients for a perfect skiing holiday, with world class ski resorts, great value ski accommodations and lively apres-ski.
While most of Italy's ski resorts are perhaps more suited to the beginner and intermediate skier – challenging skiing is still a plenty for those that hunt it down. Add the wonderful eating, drinking and stylish and sophisticated nightlife – and Italy is a winter wonderland sure to please.
Of course the Dolomites first come to mind, but good skiing and winter sports can be found in at least five different regions of Italy: Piedmont, Lombardy, Trentino-Alto Adige, Veneto and Aosta Valley.
Learn more about these Top 10 destinations at: Slow Italy's Top 10 Ski Resorts.