Distinguished purveyor of Italian lifestyle and craftsmanship excellence
Casa Amalfi is an Italian lifestyle and fashion brand that produces and distributes luxury soaps, candles, ceramics and household linen. The products capture the scents, colors, beauty and richness of the Amalfi Coast and are 100% made in Italy. Casa Amalfi pays great attention to sustainability, having eliminated all plastic from their products and packaging by using only locally sourced recycled paper.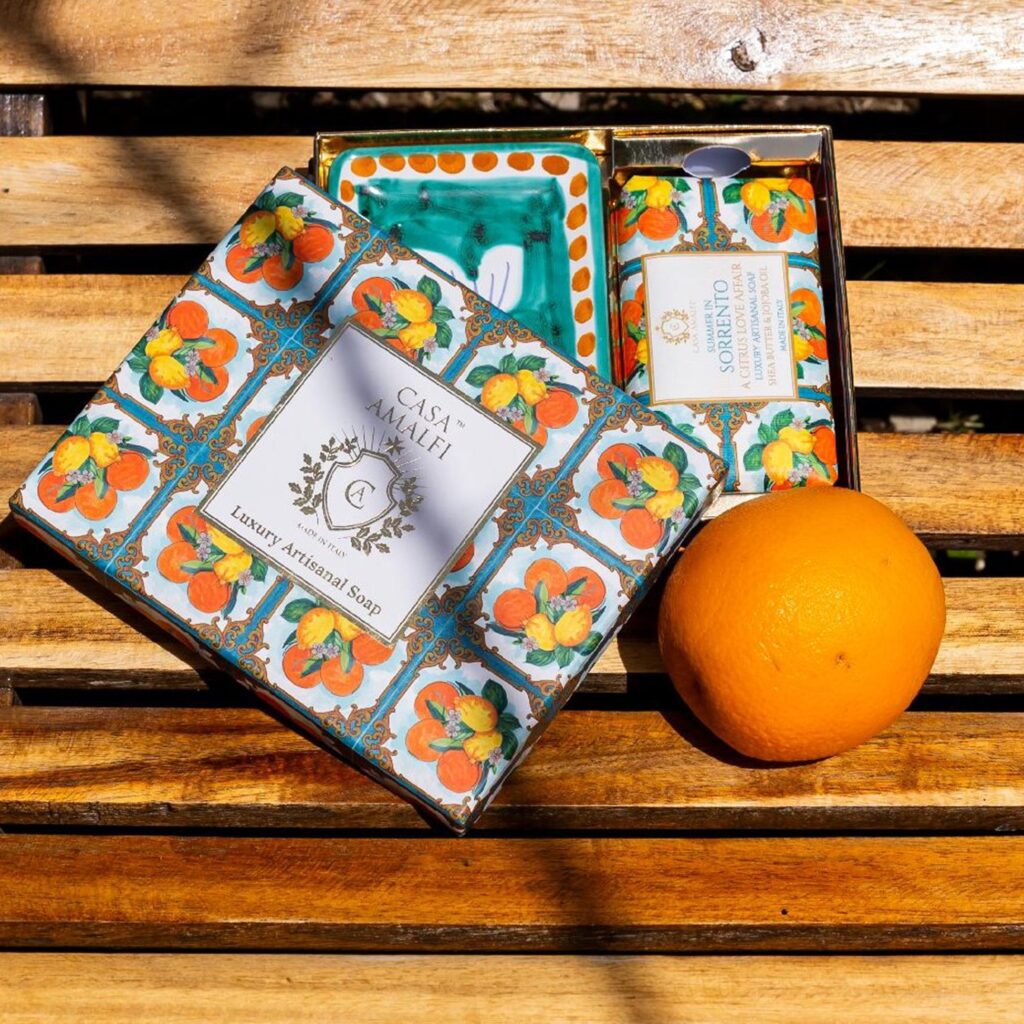 The vision of Casa Amalfi is to bring to everyone's home a touch of romance, a piece of paradise and the scents of the Amalfi Coast. Curating elegant and refined gift boxes to experience a sensory journey through the unique fragrance of this wonderful place. Casa Amalfi wants to promote and represent the local artisanal craftsmanship through the wise use of natural and sustainable elements.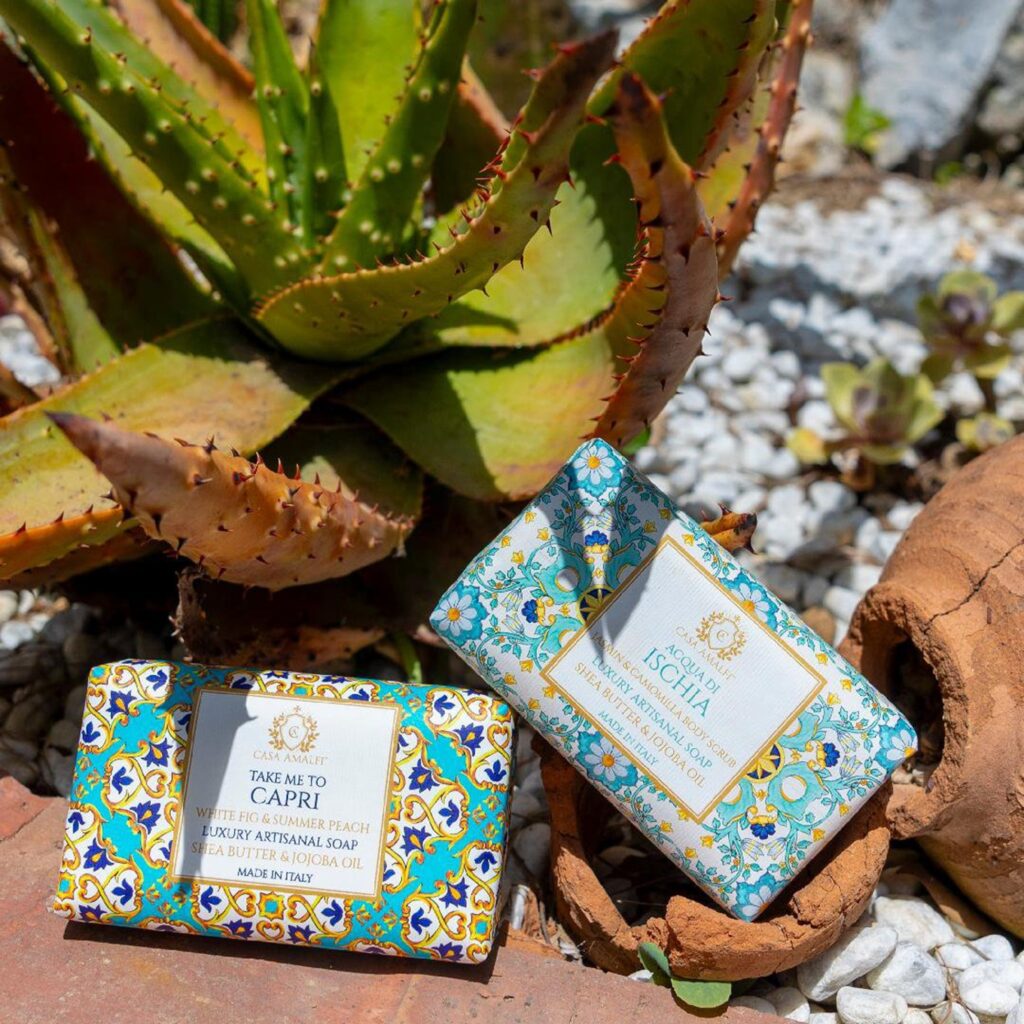 Casa Amalfi ceramic soap dishes are exclusively hand painted by artisanal masters according to skills handed down from generation to generation. Reuniting the excellence of Campania craftsmanship with the natural resources the Amalfi Coast. These beautifully crafted solid body soaps and scrubs are formulated with natural ingredients, 100% Vegan and animal cruelty free. Enriched with shea butter and jojoba oil, and their Casa Amalfi propriety formula is certified RSPO in respect of the environment and without the use of preservatives.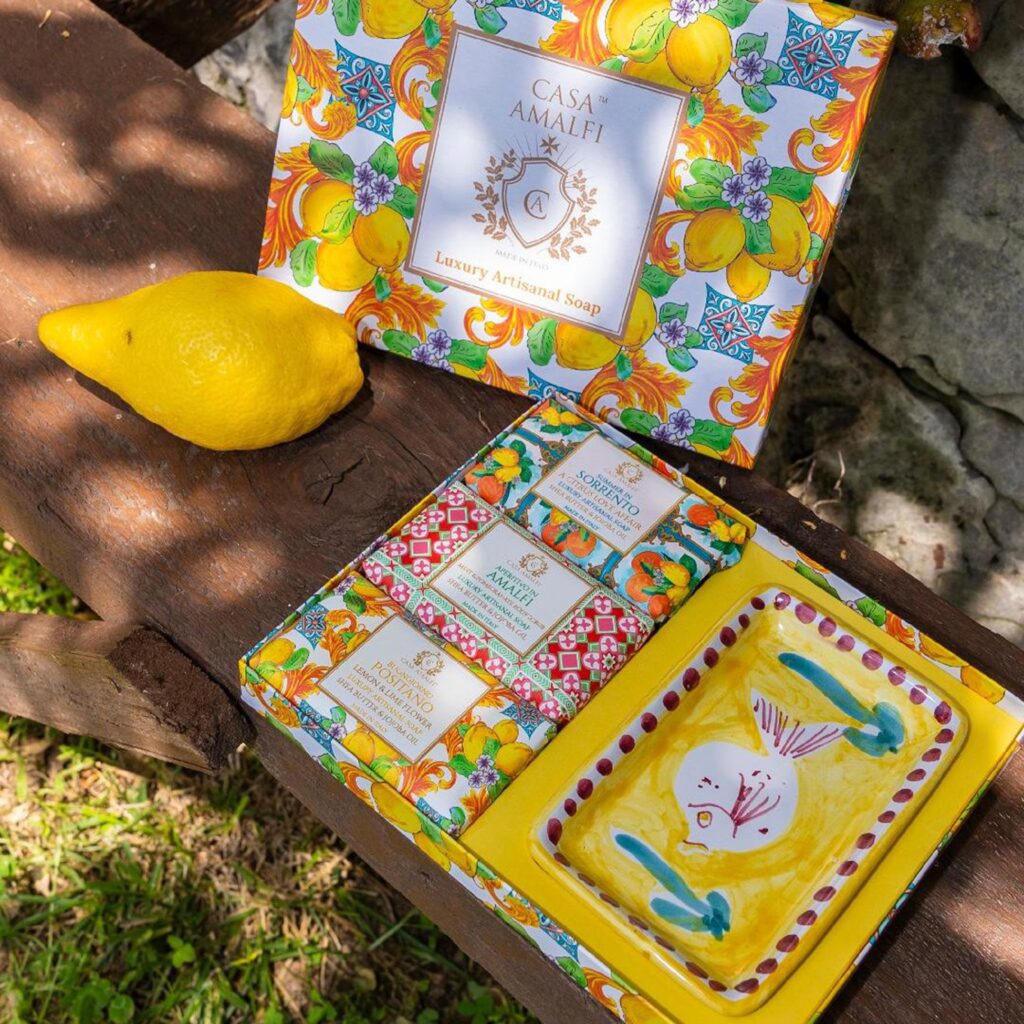 Casa Amalfi Italian Soap & Candles: USA Online Store – EMPORIO ITALIANO