The brand that is an iconic symbol of the Italian lifestyle has produced ten new fragrances for candles and room diffusers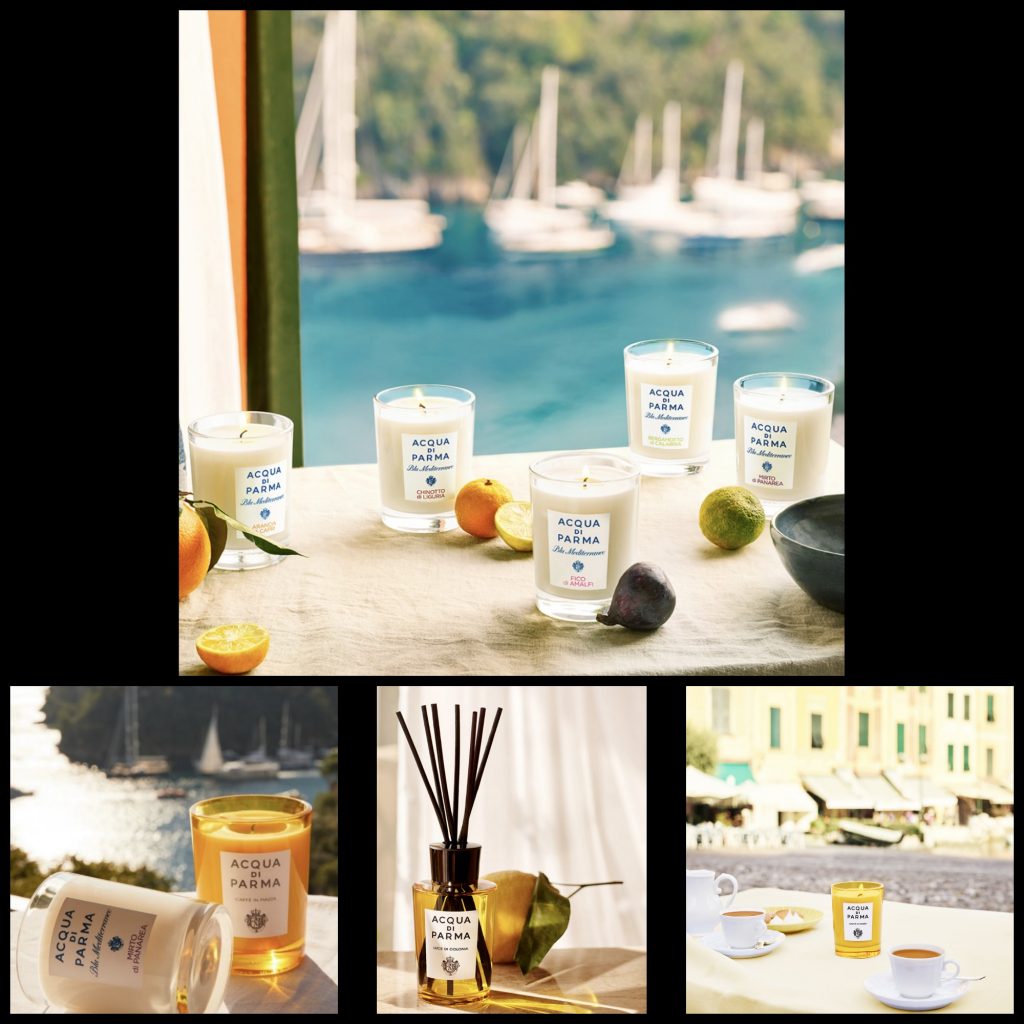 When one thinks of home fragrances and candles, oftentimes, lavender and ocean breezes come to mind. However, Acqua di Parma wants it to smell like "Italian moments". Don't worry, this isn't just another coffee smelling candle. The café-inspired scent doesn't simply smell like coffee; with it comes cardamom, vanilla, and a hazelnut cremino accord, balanced by a sweet everlasting flower and cozy sandalwood. According to Acqua di Parma, it "evokes the very Italian pleasure of meeting friends, chatting, and spending time together."
Five different fragrances capture the typical moments of Italian living: Luce di Colonia, Buongiorno, La Casa sul Lago, Caffè in Piazza and Oh, L'amore.
For those that desire the smells of the Italian Mediterranean coast in their own home, there are five fragrances inspired by their Blu Mediterraneo line: Arancia di Capri, Fico di Amalfi, Bergamotto di Calabria, Chinotto di Liguria and Mirto di Panarea.
Add a touch of sophisticated Italian style to your home with these Italy-evoking fragrances.
Released May 1 at Neiman Marcus and Saks Fifth Avenue. You can also visit: www.acquadiparma.com