Italian Songstress brings the Romance and Magic of Venice to Red Bank, New Jersey on October 20th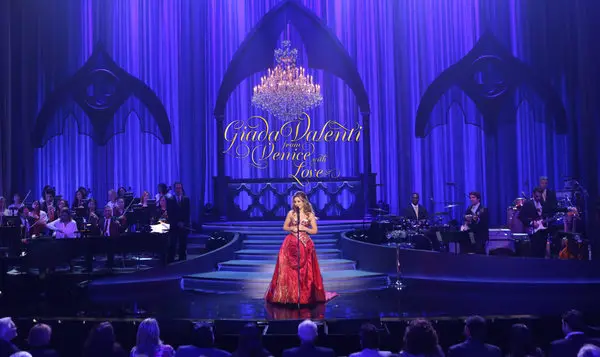 Following the success of her national PBS special, this fall at the award winning Count Basie Theatre in hip Red Bank, New Jersey, singer Giada Valenti takes her audience on a romantic and magical journey as she performs her own interpretations of American and Italian hits from the 60s, 70s, and 80s.
Born and raised in Venice, Giada has always been influenced by her hometown, bringing its magic and passion to her musical style.
Since this is Red Bank — which has been voted one of the coolest and most beautiful towns in NJ, and with countless top rated restaurants to dine — book a nice dinner before the show or enjoy drinks afterward.
Tickets are $25 – $35 – $45 depending on where you want to sit. There are even some VIP tickets for $100, which include and a goody bag with Giada's "From Venice With Love" CD, DVD and other merchandise.
Giada Valenti – From Venice With Love
Thursday, October 20 at 8:00pm
The Count Basie Theatre
99 Monmouth Street
Red Bank, NJ 07701
Tickets and info: (732) 842-9000
For venue info and ticket ordering online, visit: Count Basie Theatre: Giada Valenti
For more on Giada, visit: www.GiadaValenti.com