Key insights from the 2012 Q4 Annual Survey of Affluence & Wealth in America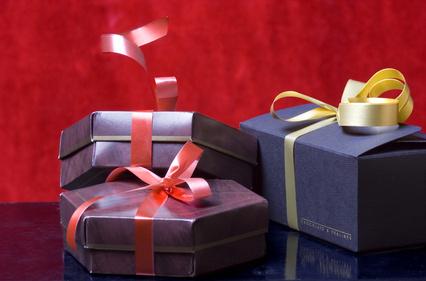 Now in its seventh consecutive year, the Annual Survey of Affluence and Wealth in America, details the lives and lifestyles of Americans with at least $100,000 in annual discretionary income.
The survey addresses aspects of respondent lifestyle, values, shopping habits, brand preferences, family characteristics, sources of success and wealth, attitudes toward money, lifestyles and media consumption. Providing insights into consumer confidence, and propensity to spend during the upcoming holiday period.
America as a whole is expected to spend less during this period in 2012, but the Top 10% – based on wealth – plan to spend over 20% more. "We're predicting overall holiday gift spending to decline," confirms Cara David, Senior Vice President of Corporate Marketing & Integrated Media at American Express Publishing.
"But the top of the market will increase substantially. Luxury retailers can take comfort in the fact that 39% of the 'Top 1%' plan to splurge on gifts for their significant others to make the holiday season memorable. Women especially, are also looking to purchase gifts for themselves in categories like fashion, jewellery and accessories."
The survey sampled 625 affluent Americans with at least $100,000 in annual discretionary income. Collectively, these households reflect the top 10% of the American financial elite, representing approximately 12 million households.
The research identified three key segments:
Upper middle class: discretionary income of $100K-$149K
Core affluent: discretionary income of $150K-$449K
Top 1%: discretionary income of $450K+
Affluent gift purchasing will continue to focus on individual luxury categories, as 58% of those surveyed intend to give gifts of fashion or beauty, 33% intend to give gourmet gifts such as fine wines (15%), fine spirits (17%), or artisanal foods (17%), and 26% plan to purchase jewellery or watches.
Forty percent of those surveyed have plans to travel this holiday season. Of that group, 41% have already booked their trips.
Affluent Americans are feeling generally positive about their 'personal economy'. "When examining the gift giving plans of affluent families, it is clear that they have substantially improved their balance sheets," explains Dr. Jim Taylor, Vice-Chairman of Harrison Group.
"Eighty percent carry no credit card debt and over 40% have paid off their homes. The top 10% take pleasure in the private economy of their own household. Five years of responsible spending and resourcefulness have resulted in America's most successful families giving gifts of greater value this year."
Luxury customers have stated that they will be increasing their spending this season on the basis of quality, craftsmanship and assurance. In fact, two-thirds of the top 10% of wealthiest Americans agree with the statement, "I am looking to buy special gifts this holiday season that have lasting, enduring value."
What retailers need to know is given the spending intentions reported, luxury brands may be the biggest winners this holiday season.