Sharing his commitment to unite the cultures of Italy and America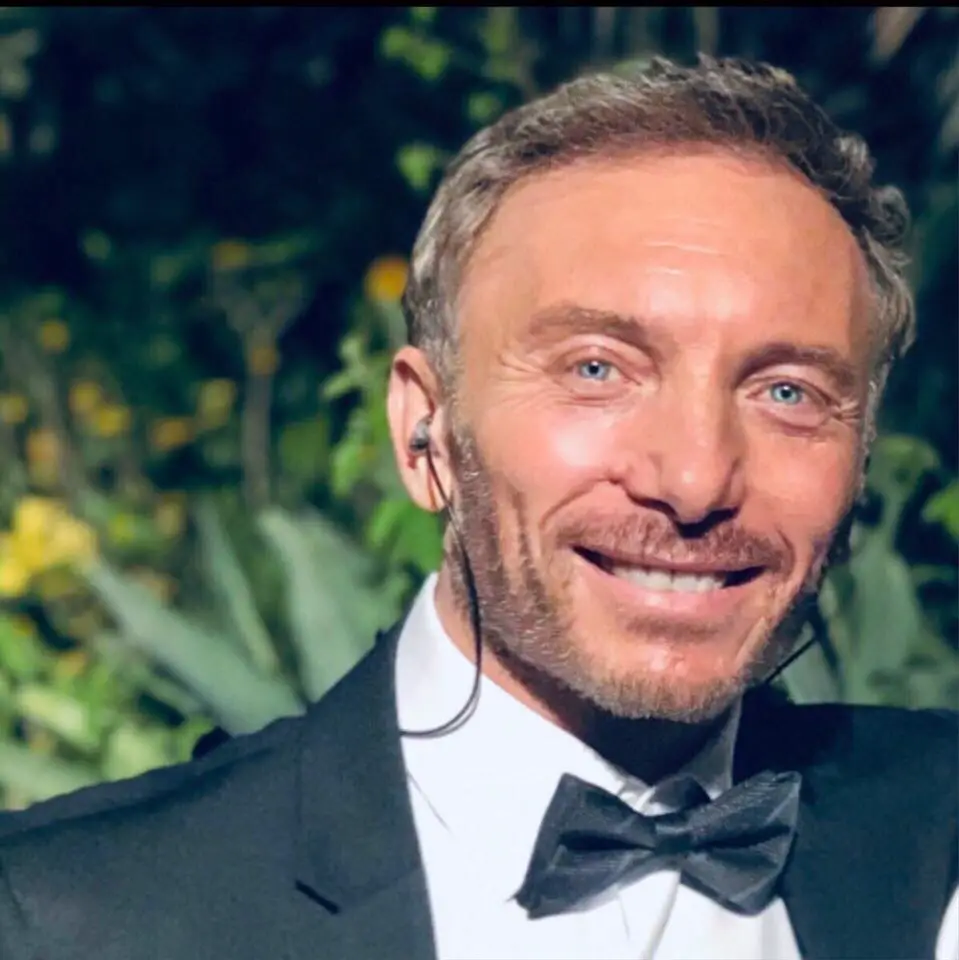 Rosario Monetti was born in Naples, Italy where he spent most of his adult life while musically trained by some of Italy's most respected vocal coaches. He moved to California about 10 years ago, and San Diego has been his home since.
Monetti is known for his commitment to uniting the cultures of Italy and America. He is currently the musical director of the San Diego Italian Film Festival and the music director for Convivio, San Diego's premier nonprofit Italian cultural organization.
Recently, Rosario Monetti and the Employee Rights Center (ERC) have come together to present an online musical event – Metamorphosis – live from San Diego! The Facebook Live concert will take place on Saturday April 25 from 12noon (PDT), 3 pm (EST) and 9 pm (CET). Monetti joins the line-up of influential and well known singers from around the world who have taken to social media to make a difference. He will be accompanied on the piano by James Bianchi, an Italian American from Boston who now lives in San Diego.
Metamorphosis celebrates humanity's journey together and the transformation which is taking place around the world. The tenor believes that even though these are challenging times, it is an opportunity for people of all cultures and backgrounds to unite. He explains that the decision to collaborate with the ERC was a natural synergy since he understands only too well the challenges which immigrants face as they try to adjust to life in the United States.
The ECA's mission meanwhile is to advance the rights of all San Diego Area workers, especially disadvantaged workers without union representation. It has been and remains the only local non-profit organization focused on workplace immigration rights for all workers.
Monetti speaks of his love for Italy often but at the same time he refers to the world being a global village, something which he says has become very obvious during this recent crisis-"just look around, even though we are in the middle of an unprecedented world event, this is an empowering time to be alive". He remains optimistic and says, "billions of people are sharing in this experience and we are seeing for the first time that we are all the same, regardless of where we are from, the color of our skin or our social status, we are joined together in a common cause. "
If you had to sum up Rosario Monetti… he has the experience of a well seasoned career that's really just getting started.
To watch 'Metamorphosis – live from San Diego' on April 25th visit: www.facebook.com/AXELFOLK
Also, be sure to visit the website of Rosario Monetti at: https://rosariomonettiopera.com
An Interview with Rosario Monetti

When and how did your interest in opera begin?

My journey into the world of opera happened quite by accident. It was in the 90's and I was a front man for a rock group in Italy. That's when I started studying voice training and vocal techniques. I had to learn how to use my voice properly. My intention was exclusively to learn and apply the techniques to my rock singing. However when my teacher auditioned me, he said that my voice was made for classical singing and that I was a natural. He advised that I should study classical and opera arias to shape my voice. Well, I took his advice and applied myself to his training. As I progressed, I realized that I I was in love with opera and there was no stopping me after that.

 

Are there any specific artists that have influenced your career?

Oh yes absolutely, there are many of them who had an impact on my career but a few of them stand out. I would have to say Tom Jones, the Italian singer Massimo Ranieri, the one and only, Mario Lanza and of the course, the legend, Luciano Pavarotti.

 

What made you decide to move from Italy to San Diego?

That was a major turning point in my life because my friends and family know how much I love Italy. Just like I never expected to be an opera singer, my move from Italy to the United States was very unexpected. However, there are things in this life which we just cannot explain. It all started with a vacation, yes a simple two week vacation. The year was 2009 and I intended to spend some time in San Diego visiting with friends and just having fun. I had a few performances lined up as well so it was some work and pleasure. During that visit, I just knew that this is where I was meant to be, it was a knowing and a conviction that my future was in this city and in America. San Diego for me, was definitely love at first sight.

 

I know you sing more genres besides opera. Do you happen have a favorite?

Yes absolutely, I love classical Neapolitan songs which is a natural fit for me because I was born and raised in Napoli. My growing up years in Napoli strongly influenced my singing. Other than the Neapolitan songs, I really enjoy performing American standards, soul music and some classic pop.

 

What do you enjoy doing when you're not performing? Any hobbies?

When I'm not performing, I spend many hours rehearsing and making sure that my voice is in excellent condition. Other than singing, I enjoy sports and I try to work out every day and keep myself healthy. It's a little more challenging now because of the crisis we're in but I do the best I can to exercise and eat the right foods. Of course, being Italian, I love to cook! When I was in Napoli and before I moved to San Diego I owned and ran my own restaurant for fifteen years, so I know about the food and restaurant business.

 

Is there a favorite dish you like to cook?

Linguine Puttanesca, I love it. My mom thought me how to make it and she was the best cook ever!

 

If you weren't blessed with such a beautiful voice, what would you like to be doing as a career?

Probably a job that would allow me to travel the world and explore. I believe that if we can get the opportunity to learn about different cultures and countries we should do it. My other choice would be owning a small restaurant by the Mediterranean Sea, close to the water like the one I had in Italy. That one is still owned by my family but we are no longer running it.

 

Do you have any future projects you can share about?

Before the pandemic, I was working on a few big projects and obviously they are on stand by. Even though not much can happen right now, I'm using this time to work on them and make sure that they can get off the ground in a big way once we come out of this crisis. I can't say too much but one project is with a very well known Italian orchestra director. A couple of them involve the San Diego Italian Film Festival, of which I am the Artistic Director. However, that's all I can say for now but I love to surprise, so get ready!