A luxury farmhouse nestled in the Val d'Orcia, outside of Siena, in Northern Tuscany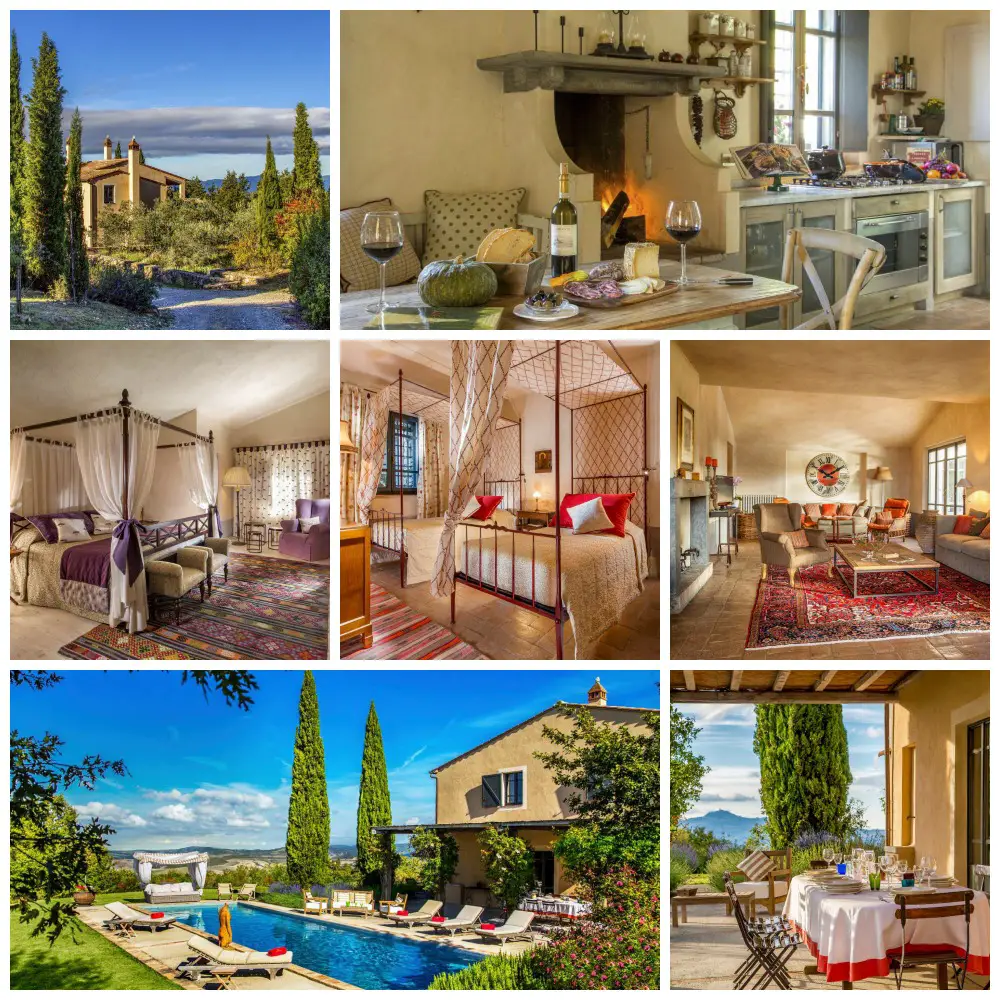 Villa Morgana is a luxury farm house completely renovated in 2013 and located in the much sought-after Montalcino area. The vibrant and alluring Tuscan villa is set within abundant private grounds, brimming with traditional charm, with stunningly rustic views. The villa is set on a beautiful estate and consists of two separate units, the main villa and the adjacent guest house.
This stylish home was designed and constructed by its first owner – a distinguished international landscaper and interior designer. He built the house to resemble an old luxury resort in Tuscany, whilst providing all contemporary comforts. Both elegant, yet home-like, this home offers discreet and understated luxury within a warm and inviting environment, framed by beautiful poplars and pine trees, mustard clad exterior and shaded verandas.
Villa Morgana is a true retreat, set in the Sienese hills, away from the crowds and bustle; a haven of discreet luxury, understated stylishness and modern glamour, not comprising on original charm and sedate outdoor living.
A perfect location for wine lovers and an ideal villa for families and multi-generational gatherings.
SLEEPS: 14 BEDROOMS: 7 BATHROOMS: 6
Special Offer: 
€1500 off advertised rates on all bookings for available weeks in June, July and August 2019. Discount will be applied at time of booking. Offer is valid from 18th February 2019.
For more info visit:  Oliver's Travels – Villa Morgana