The luxury brand's first in Italy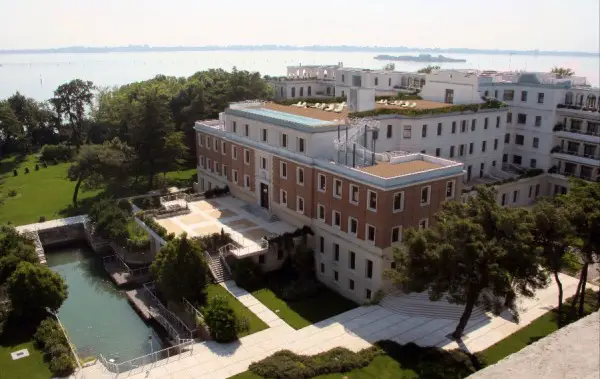 Marriott International plans to open a luxury resort on the private island of Sacca Sessola, located in the Venetian lagoon.  The 266-room JW Marriott Venice Resort & Spa will operate under a management agreement with an affiliate of Aareal Bank AG and is expected to open March 2015.  Just a short boat ride from the beautiful city of Venice and in an unparalleled setting, the resort will be the JW Marriott brand's first hotel in Italy and a world-class addition to its global portfolio of 59 luxury properties.
"Introducing JW Marriott to Venice is an exciting time for the brand as the destination continues to be one of the most desirable in the world, famous for its stunning architecture, art, and culture," said Amy McPherson, president and managing director for Marriott International in Europe.  "We are delighted to offer our guests the distinctly unique setting of Sacca Sessola coupled with the elegance and intuitive service synonymous with the JW Marriott brand."
"Northern Italy's Venetian Lagoon is one of the world's most picturesque destinations, and we are thrilled to bring the JW Marriott brand to such an iconic and thriving location," added Mitzi Gaskins, vice president & global brand manager for JW Marriott Hotels & Resorts.  "We look forward to bringing our guests' passion points of Culinary, Culture and Well-Being to life at this beautifully appointed property through authentic, unique and enriching travel experiences."
Nestled amongst Sacca Sessola's expansive private gardens and olive groves, the JW Marriott Venice Resort & Spa will feature 266 guest rooms and suites designed by renowned Matteo Thun & Partners of Milan, offering exceptional comfort and refined style.  The tranquil and private setting will invite guests to relax and rejuvenate, and, in harmony with the brand's emphasis on well-being, the resort will offer a health club, spa, and indoor, outdoor and rooftop swimming pools.
There will also be a Mediterranean cooking school and wine academy on the grounds as well as a function space inside an old church. Making sure it caters to all its guests, the property also includes a kid's club and family pool.
The resort will also offer exceptional dining experiences in an array of restaurants and bars as well as unique event and wedding space in the form of a beautifully restored church.  In addition to attracting leisure guests, the hotel is expected to be popular with the MICE (meetings, incentives, conferences and exhibitions) market with over 13,000 square feet of meeting space across a variety of meeting rooms.
Set over 16 acres, the hotel will have a number of outdoor areas and gardens boasting fruit trees, olive groves and cultivated plots that will be used to provide fresh ingredients for the resort's four restaurants and five bars. Cucina will serve breakfast fare on the ground floor while Sagra Rooftop restaurant views out onto the park and lagoon below as guests enjoy dishes inspired by Italy.
Man-made in 1860, Sacca Sessola is one of the largest islands in the Venetian lagoon covering an area of approximately 40 acres.  Home to a number of hospitals during the 19th and 20th centuries, the island's expansive parkland and gardens hint to its interesting history as a place for recuperation and well-being.  Today, just 15 minutes by boat from the historic heart of Venice, St Mark's Square, the island offers unique access to the city's cultural gems.  Known as the gateway to the Orient, Venice is embellished with historical monuments and intricately decorated buildings, making it infinitely popular with visitors.
The hotel is currently accepting reservations for March 2015 and beyond; guestrooms begin at around USD $615 a night, breakfast included.
For more info visit: JW Marriott Venice Resort & Spa