From the snow of the Dolomiti to a Tuscan beach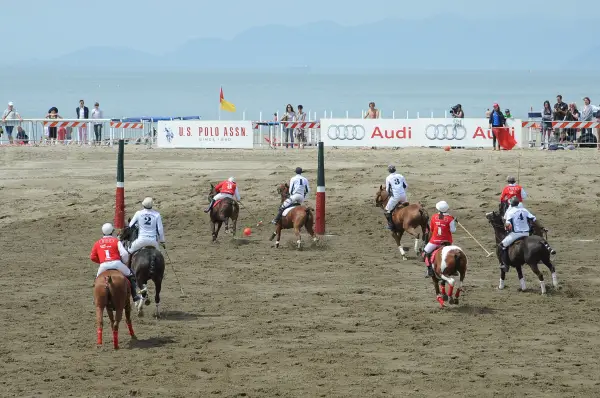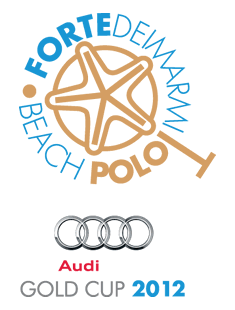 The Cortina Winter Polo, first stage of Audi Polo Gold Cup Circuit, has offered a great show last month on the frozen lake of Misurina (Auronzo di Cadore), increasing the level of the expectations on the next upcoming event.
Four days of matches, four teams competing and one hundred horses lodged in the stables on the beach. If you are planning to spend Easter vacation in Italy, you can´t miss the exclusive Beach Polo tournament in Tuscany, from the 5th to 9th of April.
The stunning Versilia Coast hosts for the second time the Audi Polo Gold Cup circuit, which takes place in Forte dei Marmi, at the historical Costanza Beach Club (12-14 hp).  Forte dei Marmi is one of the first beach resorts in Italy aimed at wealthy people, which begun at the turn of the century and became instantly popular with royalty, captains of industry, writers and film stars who still flock to villas in the pines.
During the Easter weekend, Forte dei Marmi will attract many VIPs, polo lovers and onlookers who gather for this Polo event tournament, characterized by exciting matches on the beach and a program full of social events.
The structures of the Costanza Beach Club become, at the same time, both venue of the game and host of the Polo Village.
A wide rage of sport, show, jet-set and glamour are the essential ingredients of the Audi Polo Gold Cup Circuit in this second appointment of the 2012 calendar.
The Roma Polo Club will be the final venue (late June with night games) for a trio of tournaments where "excellence" is the watchword.
For more info visit: www.pologoldcup.org
---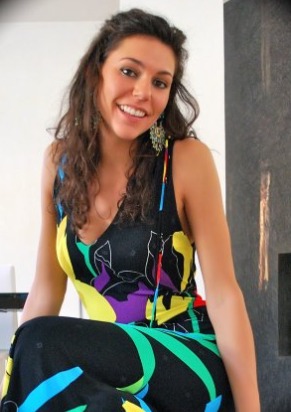 About the Author:
Claudia Fanini is Italian, she was born in Verona but she has also lived in Los Angeles, Sydney and Linz.  She has international experience with global public relations and marketing communications within the luxury goods and hospitality marketplace.  This marketing professionals career path has led her to GlobeAir, Private Jet operator in 2010.  Claudia's aim at Italia Living is to increase the popularity of Italian niche brands and give visibility to the best hot-spots and local venues, to convey the authentic Italian traditions and lifestyle within the States.