19-25 February 2012 – An event of charm and spectacle in a beautiful winter landscape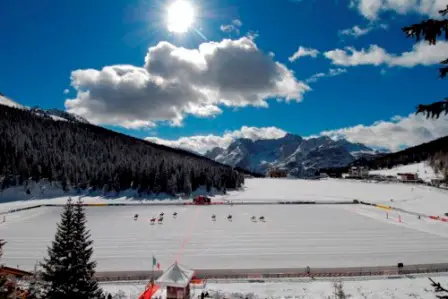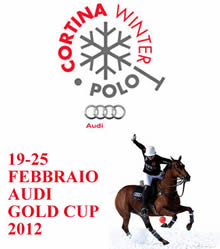 The soft carpet of snow is transformed into playing fields for the Cortina Winter Polo, a tournament which in terms of charm and spectacle, has no equal in the world.
This year's tournament, scheduled for the final week of the Carnival, will take place from 19 to 25 February in the usual location of the frozen lake of Misurina.
One of the most celebrated landscapes of the Dolomiti Ampezzane – declared a world heritage site by UNESCO – glamour and fashion along with many other events are scheduled at Cortina d'Ampezzo. The appointment with the Cortina Winter Polo Audi Gold Cup, that is renewed punctually every year in February is not to be missed.
The combination, in a perfect union of glamour, sport, hospitality and excellence is a guarantee of a unique exhibition which is known all around the world for an ever increasing number of guests.
Adding to the attraction of this year's tournament, in addition to the polo games there will be a rich program of entertaining events, celebrating Polo in style.
No entry tickets are necessary to watch the event. Spectators have access to all services offered by the retail operators located in Misurina.
Matches normally start at 1pm (with two matches per day) and finish at 4pm. Times may change slightly depending on weather conditions.
For more info visit: www.pologoldcup.org/indexUK.php
---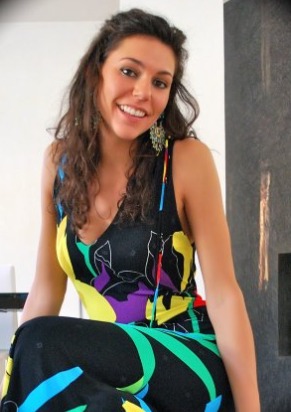 About the Author:
Claudia Fanini is Italian, she was born in Verona but she has also lived in Los Angeles, Sydney and Linz.  She has international experience with global public relations and marketing communications within the luxury goods and hospitality marketplace.  This marketing professionals career path has led her to GlobeAir, Private Jet operator in 2010.  Claudia's aim at Italia Living is to increase the popularity of Italian niche brands and give visibility to the best hot-spots and local venues, to convey the authentic Italian traditions and lifestyle within the States.