Highly anticipated high-end Italian food market opening December 2, 2013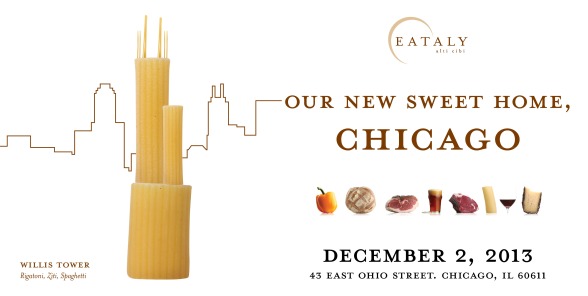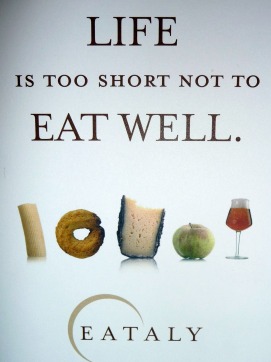 Foodies…particularly Italian foodies…are likely familiar with Eataly. The original Eataly in Turin, Italy, opened in 2007 by founder Oscar Farinetti.  There are 11 Eataly locations in Italy and 4 in Japan.  Eataly has often been referred to as a "Disney World for food fans".
New Yorkers were plenty excited when celebrity chefs and Eataly partners Mario Batali, Lidia Bastianich and her son, Joe, collaborated to open the 42,500 square foot location in the Flatiron District in the summer of 2010.
The New York City outpost features plenty for visitors to shop, taste and savor, including seven full-service eateries, a café, wine shop, bakery and patisserie, and a culinary educational center. Just like the original location in Turin, the NYC marketplace also offers a variety of cured meats, cheeses, fruits and vegetables, fresh meats and fish, handmade pastas, desserts, baked goods, coffees and teas, as well as a selection of housewares and books, Italian dried pastas, canned goods, sauces, olive oils and more.
The continued success of Eataly NYC prompted Mario, Joe and Lidia to consider another location – Chicago's River North.  The Eataly team is ready to swing open the doors to the the 63,000 square foot complex, and reveal the massive Italian food theme park to the public on Monday, December 2.
The second U.S. Eataly, will include nine different restaurants, a Nutella bar, two hours of free parking with a minimum purchase, and a cooking school that will open in February.