A small taste of the exceptional foods and dishes that come from this wonderful gastronomic country of Italy
The 'Italian food' is appreciated worldwide thanks to its delicious taste, smell and combination of ingredients, which can make you feel as if you are in heaven. Often, people think of Italian food as just pizza or pasta, but it's time you'd discover more than that.
Each Italian region has its own distinct local gastronomy and it differs according to the various side of the country. From fish to meat or typical rice or pasta recipes, you will find your favourite taste.
Italians are notoriously passionate about food, and they are also patient too. In 1986 the Slow Food Movement was founded by Carlo Petrini, became celebre after campaigning against McDonald's opening near the Spanish Steps in Rome.
The main goal of the movement was to protect and promote local foods, traditional gastronomy and sustainable food production.
Italy is the perfect holiday destination for all the food and dolce vita lovers because we must admit: eating nicely is one of the best parts of life. In the Beal Paese, you will soon appreciate the variety of each region: from cuttlefish risotto in Venice, to the meaty Black Bull's Heart tomato on the Neapolitan Riviera.
Here are 6 of the best Italian dishes:
1. Risotto Al Nero di Seppia in Venice
Venice is famed for its lovely gondolas, but also for its seafood dishes such as grilled sardines and polenta, and small green soft-shelled crabs. It makes a classic twist on risotto using the black ink of the cuttlefish.
2. Pappardelle al Ragu in Tuscany
If you are a meat lover, well Tuscany is a must. The region's food includes a lot of wild game, the star dish of which is Pappardelle al Ragu. Wild Tuscan pig is slow cooked with red wine, tomatoes and herbs until it's so tender it will taste super delicious.
3. Arancini Al Ragu in Sicily
Sicily has been dominated by Greeks, Romans, Arabs and Normans and this is, absolutely, reflected in its cuisine. Try one of its most famous street foods called arancini, astonishing deep fried risotto balls. The island's most famous version is "al Ragu", where the rice is stuffed with a rich meat sauce and mozzarella cheese.
4. Ossobuco in Northern Italy
Northern Italy is well known for its snow-capped mountains, medieval castles, lakes, spa towns and vibrant cities like Milan. Particularly adored by the local inhabitants is the Ossobuco, a rich stew, which is traditionally made with beef. The meat is cooked on the bone in a white wine and herb broth, and served on top of creamy risotto. Simply delicious.
5. Orecchiette in Puglia
The heel of Italy offers wonderful food that's worth travelling for. More rustic than in other areas of the country, Puglian specialities include Orrechiette, a typical pasta with a form of a little ear, as well as raw shrimps and creamy burrata.
6. Spaghetti Bottarga in Sardinia
Italian cuisine has lot to offer. One of the most celebre Sardinian dishes is Spaghetti with bottarga (mullet roe), also known as Sardinian caviar, considered one of the most authentic, delicious examples of the island's gastronomic tradition. Cooked with a nice Vermentino, 2 bunches of parsley and red pepper is something astonishing.
We hope you enjoy this small taste of the exceptional foods and dishes that come from this wonderful gastronomic country of Italy!
---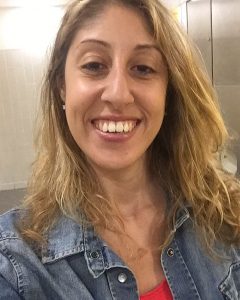 By Juli Piscedda
Lifestyle & Travel Columnist
Learn more about Juli on our Featured Contributors page.